Tools
Página web del proyecto de biogás del FMAM en Brasil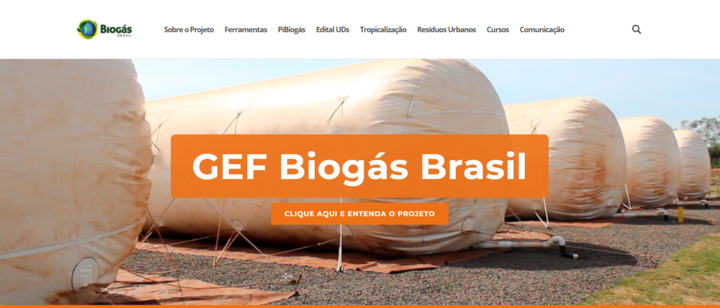 ESPAÑOL
Página web del proyecto de biogás del FMAM en Brasil
El sitio web del Proyecto de Biogás de Brasil está organizado por el equipo de comunicación del proyecto y contiene noticias, informes, contenidos para los medios de comunicación y acceso a todas las plataformas, herramientas y programas relativos al proyecto.
Para acceder al sitio web, haga clic aquí.
ENGLISH
Brazil GEF Biogas Project Website
The Brazil GEF Biogas Project's website is organized by the Project's communication team and contains news, reports, media content and access to all platforms, tools and programs concerning the project.
To access the site, click here.