Tools
Informe sobre tecnologías/equipos de bajo GWP para el aire acondicionado residencial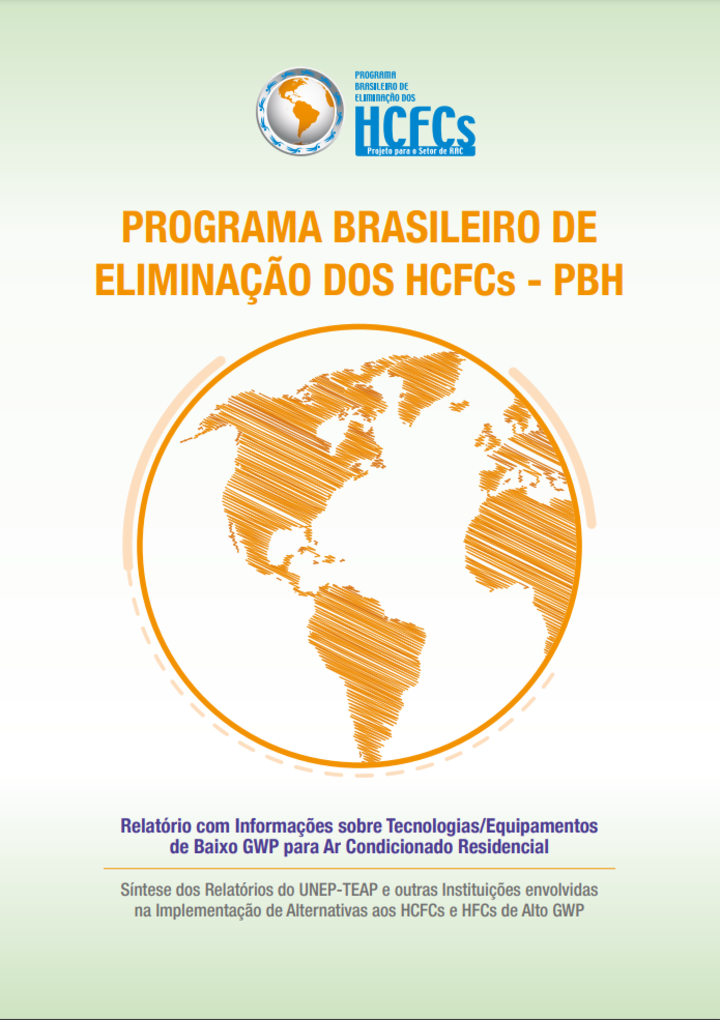 ESPAÑOL
Informe sobre tecnologías/equipos de bajo GWP para el aire acondicionado residencial
Resumen de los informes del PNUMA-TEAP y de otras instituciones implicadas en la aplicación de alternativas a los HCFC y a los HFC de alto PCG para el sector del aire acondicionado. El documento presenta las soluciones tecnológicas existentes de bajo GWP, abordando los tipos de refrigerantes y equipos disponibles, la eficiencia energética, las normas y la seguridad, con el objetivo de orientar las acciones del sector a la luz de la aprobación de la Enmienda de Kigali al Protocolo de Montreal.
En colaboración con: Protocolo de Montreal, Ministerio de Medio Ambiente de Brasil - MMA
La publicación solo se encuentra disponible en portugués. Para leerla, vea el archivo adjunto abajo.
ENGLISH
Low GWP Technologies / Equipment Information Report for Residential Air Conditioning
Summary of reports from UNEP-TEAP and other institutions involved in the implementation of alternatives to HCFCs and high GWP HFCs for the air conditioning sector. The document presents the existing low GWP technological solutions, addressing the types of refrigerants and equipment available, energy efficiency, standards and safety, with the objective of guiding the sector's actions in the light of the approval of the Kigali Amendment to the Protocol Montreal.
In partnership with: Montreal Protocol, Ministry of Environment of Brazil - MMA
The publication is only available in Portuguese. To read it, see file attached below.
Attached files
Relatório com Informações sobre Te...