Tools
Metodología para la regularización ambiental y análisis de Asentamientos Rurales informales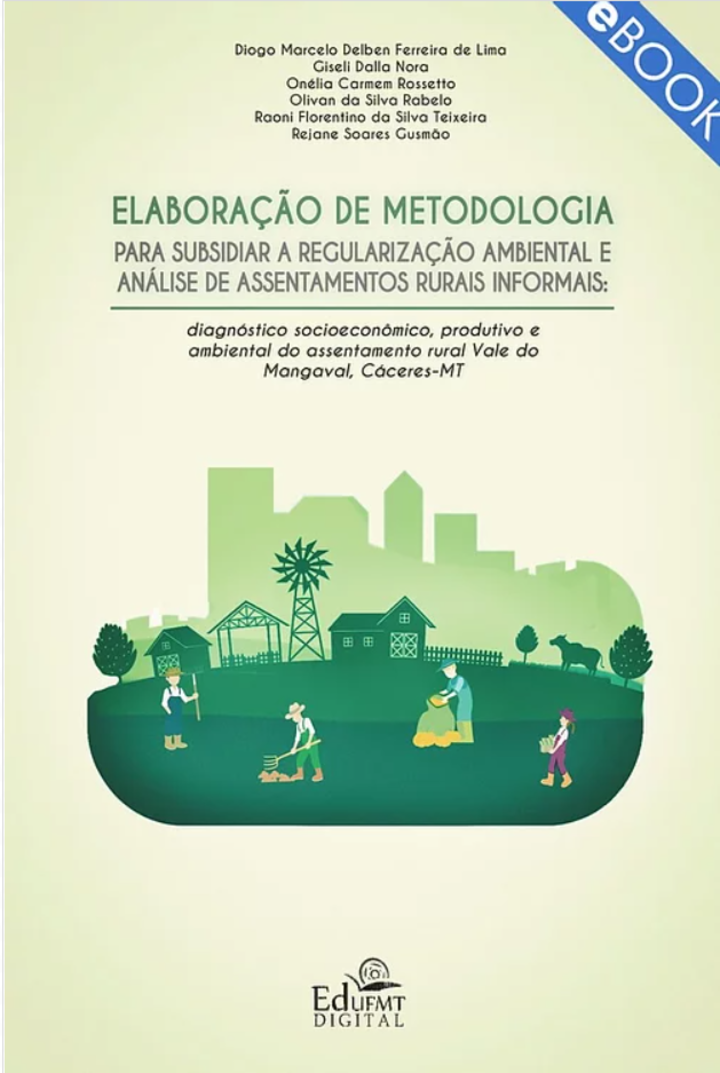 ESPAÑOL
Metodología para la regularización ambiental y análisis de Asentamientos Rurales informales
El informe proporciona las directrices para la regularización ambiental de los asentamientos rurales; una descripción de los cursos de formación impartidos para la preparación y cualificación de los actores públicos y sociales; un diagnóstico socioeconómico, productivo y ambiental del Valle del Mangaval ( Mato Grosso, Brasil ) y propuesta para su regularización ambiental. Este proyecto realizó un amplio y profundo estudio de las políticas agrarias, territoriales y ambientales del estado. Hizo hincapié en la agricultura familiar y en la situación de los asentamientos rurales asistidos por el gobierno para hacer frente a los problemas comunes y a la difusión de medidas en favor de la sostenibilidad
En colaboración con: Alianza para la Acción hacia una Economía Verde (PAGE, por sus siglas en inglés); Universidad Federal de Mato Grosso - UFMT; Secretaría de Agricultura Familiar del Estado de Mato Grosso.
La publicación solo se encuentra disponible en portugués. Para leerla, haga clic aquí.
ENGLISH
Methodology for the environmental regularization and analysis of informal Rural Setlements

The report provides guidelines for environmental regularization for rural settlements; a description of the training courses provided for the preparation and qualification of public and social stakeholders; a socioeconomic, productive and environmental diagnosis of the Mangaval Valley ( Mato Grosso, Brazil ) and proposal for its environmental regularization. This project conducted an extensive and in-depth survey of agrarian, land, and environmental policies in the state. It emphasized family farming and the situation of rural settlements assisted by the government to confront common problems and the diffusion of measures in favor of sustainability.
In partnership with: Partnership for action on green Economy - PAGE; Federal University of Mato Grosso - UFMT; Mato Grosso State Secretariat of Family Agriculture.
This Publication is only available in Portuguese. To read it, click here.