Tools
Centro de Aprendizaje de Inversiones - ILC
Technology and skills development

ESPAÑOL
Centro de Aprendizaje de Inversiones (ILC, por sus siglas en inglés)
ILC difunde las metodologías y herramientas de la ONUDI para el desarrollo, la promoción y la ejecución de proyectos de inversión: desde la identificación de oportunidades de inversión hasta la ejecución del proyecto. Las publicaciones y los programas informáticos de la ONUDI han introducido las mejores prácticas y las normas de calidad para la preparación y evaluación de proyectos reconocidas por los bancos y las instituciones financieras y de desarrollo internacionales como el Banco Mundial, el PNUD, la OCDE, etc. La evaluación financiera y económica se lleva a cabo con la aplicación del software COMFAR (Computer Model for Feasibility Analysis and Reporting); un producto emblemático de la ONUDI desde hace más de 30 años.
El Catálogo de Capacitaciones solo se encuentra disponible en inglés. Para leerlo, vea el archivo adjunto abajo.
ENGLISH
Investment Learning Centre (ILC)
ILC disseminates UNIDO's methodologies and tools for investment project development, promotion, and implementation: from identification of investment opportunities to project implementation. UNIDO publications and software have introduced the best practices and quality standards for project preparation and evaluation and has been recognized by banks as well as international development and financial institutions such as the World Bank, UNDP, OECD, etc. Financial and economic appraisal is conducted with application of COMFAR software (Computer Model for Feasibility Analysis and Reporting); a flagship UNIDO product for over 30 years.
The Training Catalogue is only available in English. To read it, please see the attachment below.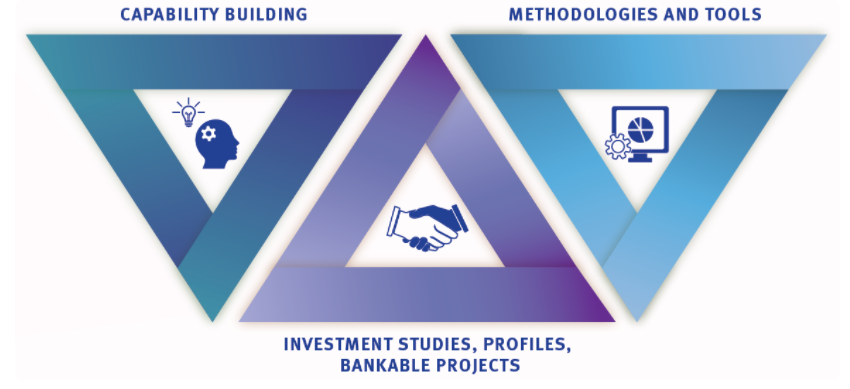 1 / 1