Tools
Modelo informático de análisis de viabilidad y presentación de informes (COMFAR)
Technology and skills development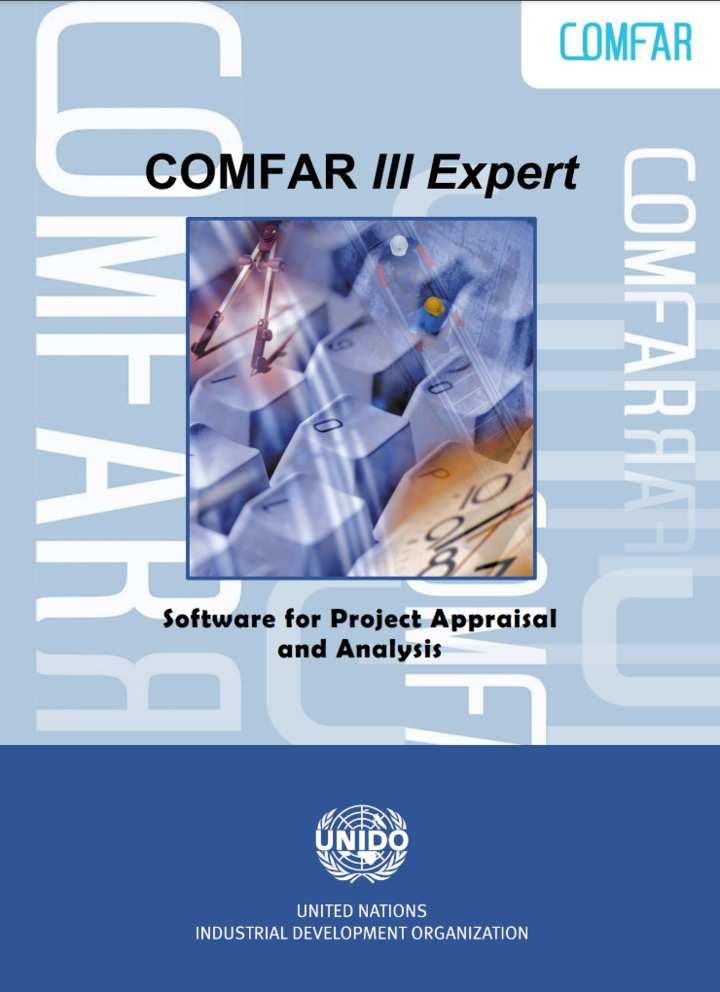 ESPAÑOL
Modelo informático de análisis de viabilidad y presentación de informes (COMFAR) de la ONUDI
COMFAR, por sus siglas en inglés, complementa los esfuerzos de elaboración de perfiles de inversión y ofrece apoyo al análisis de viabilidad de grandes proyectos de infraestructura o de asociación público-privada (APP) a través del mecanismo de financiación combinada para desarrollar proyectos financiables. COMFAR facilita el análisis a corto y largo plazo de las consecuencias financieras y económicas de los proyectos industriales y no industriales. COMFAR se acompaña de manuales, material didáctico y programas informáticos interconectados para la identificación y preparación de proyectos. COMFAR también ofrece módulos especializados, por ejemplo, sobre el Mecanismo de Desarrollo Limpio (MDL) y sobre la Contabilidad de Gestión Ambiental.
El folleto solo se encuentra disponible en inglés. Para leerlo, vea el archivo adjunto abajo.
Para más información, haga clic aquí.
ENGLISH
UNIDO's Computer Model for Feasibility Analysis and Reporting (COMFAR)

COMFAR complements investment-profiling efforts and offers feasibility analysis support of large infrastructure or Public-Private Partnership (PPP) projects through the blending finance mechanism to develop bankable projects. COMFAR facilitates short and long-term analysis of financial and economic consequences for industrial and non-industrial projects. COMFAR is accompanied by manuals, teaching materials and interlinked software for project identification and preparation. COMFAR also offers specialized modules, for example on Clean Development Mechanism (CDM) and on Environmental Management Accounting.
The brochure is only available in English. To read it, please see the attachment below.
For more information, click here.