Tools
Bolsas de subcontratación y alianzas (SPXs)
Technology and skills development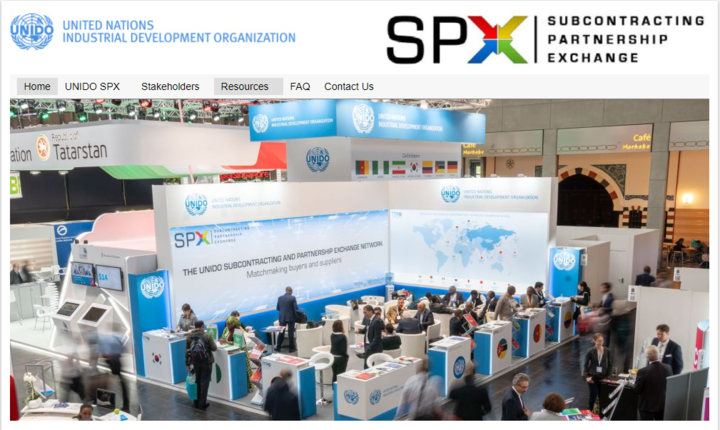 ESPAÑOL
Bolsas de subcontratación y alianzas (SPXs) de la ONUDI
La ONUDI establece Bolsas de Subcontratación y Alianzas (SPXs, por sus siglas en inglés) con el objetivo de ayudar a las empresas locales a afrontar con éxito los retos de la globalización y a aprovechar las nuevas oportunidades que surgen de la subcontratación industrial, la externalización y la cadena de suministro. La red de SPXs de la ONUDI sirve, por tanto, de importante plataforma para poner en contacto a proveedores y compradores de todo el mundo.
Información sobre la Bolsa solo se encuentra disponible es inglés. Para visitar su sitio web, haga clic aquí.
ENGLISH
UNIDO's Subcontracting and Partnership Exchanges (SPXs)

UNIDO establishes Subcontracting and Partnership Exchanges (SPXs) with the objective of helping local enterprises to successfully meet the challenges of globalization and to take advantage of the emerging opportunities that evolve from industrial subcontracting, outsourcing and supply chain opportunities. The UNIDO SPX Network thus serves to provide an important platform for the matchmaking of suppliers and buyers across the globe.
Information on the Exchanges is only available in English. To visit their website, click here.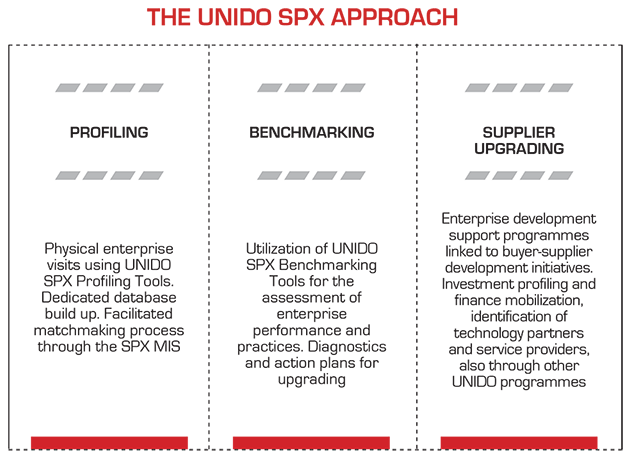 1 / 1