Tools
Corriente de trabajo 6 sobre el desarrollo de capacidades en materia de CTI para los ODS
Technology and skills development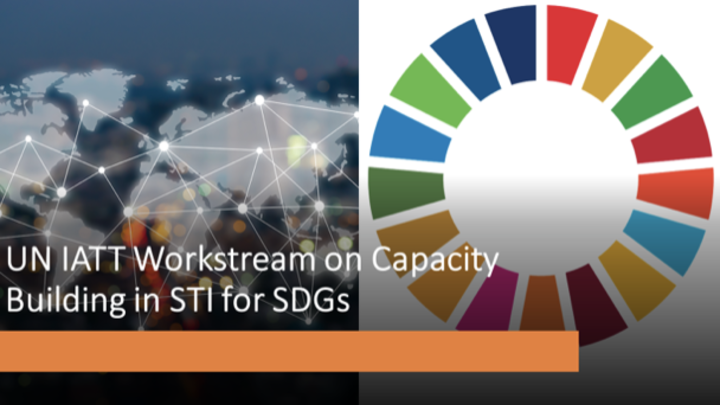 ESPAÑOL
Corriente de trabajo 6 sobre el desarrollo de capacidades en materia de CTI para los ODS
La corriente de trabajo 6 del equipo de trabajo interinstitucional (IATT, por sus siglas en inglés) de las Naciones Unidas (WS6) sobre el desarrollo de capacidades en ciencia, tecnología e innovación (CTI) para los ODS se formó en 2018. La WS6 es responsable de la creación de capacidades en CTI para los ODS, diseñando e impartiendo cursos de formación y talleres sobre políticas de CTI para los ODS dirigidos a los responsables políticos y a las principales partes interesadas en la CTI de los países en desarrollo. El objetivo es ayudar a los responsables políticos a mantenerse al día de los enfoques más actuales en el diseño de políticas de CTI, y mejorar su capacidad para movilizar la CTI como parte de las estrategias para lograr los ODS.
En colaboración con: UNDESA, UNESCO, UNCTAD, UIT, OMPI y UNU-Merit, en el marco del WS6.
La información solo se encuentra disponible en inglés. Para leerla, haga clic aquí.
Para acceder al material del Taller de capacitación para América Latina sobre políticas e instrumentos de política en Ciencia, Tecnología e Innovación para los ODS, puesto a disposición por la CEPAL, haga clic aquí.
ENGLISH
IATT Work Stream 6 on capacity development on STI for SDGs
UN IATT Workstream 6 (WS6) on Capacity Building in Science, Technology and Innovation (STI) for SDGs was formed in 2018. WS6 is responsible for STI for SDGs capacity building, designing and delivering training courses and workshops on STI Policy for SDGs addressed to policy-makers and key STI stakeholders from developing countries. The goal is to assist policy-makers in keeping abreast of most current approaches to STI policy design, and to enhance their ability to mobilize STI as part of strategies to achieve the SDGs.
In partnership with: UNDESA, UNESCO, UNCTAD, ITU, WIPO and UNU-Merit, under the framework of WS6.
To read more information, click here.