Tools
DataSebrae Biogás
Technology and skills development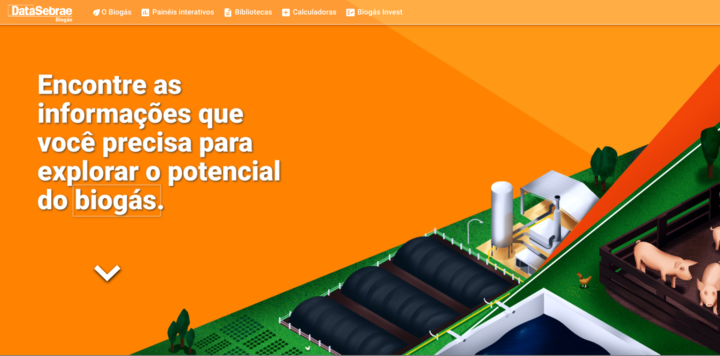 ESPAÑOL
DataSebrae Biogás
DataSebrae Biogás es una plataforma digital que reúne, de forma interactiva, información relevante sobre la producción de biogás en Brasil. La plataforma presenta datos geolocalizados sobre el potencial de producción y expansión del biogás, además de toda la legislación relacionada con el sector y herramientas digitales que facilitan la planificación de proyectos e inversiones en biogás en el país.
En colaboración con: SEBRAE.
Para acceder a la plataforma, haga clic aquí.
ENGLISH
DataSebrae Biogás
DataSebrae Biogás is a digital platform that gathers, in an interactive way, relevant information about the biogas production in Brazil. The platform presents geolocalized data on the production and expansion potential of biogas, in addition to all legislation related to the sector and digital tools that facilitate the planning of projects and investment in biogas in the country.
In partnership with: SEBRAE
To access the platform, click here.