Tools
ONUDI y GMIS promueven enfoques estratégicos para la Cuarta Revolución Industrial en México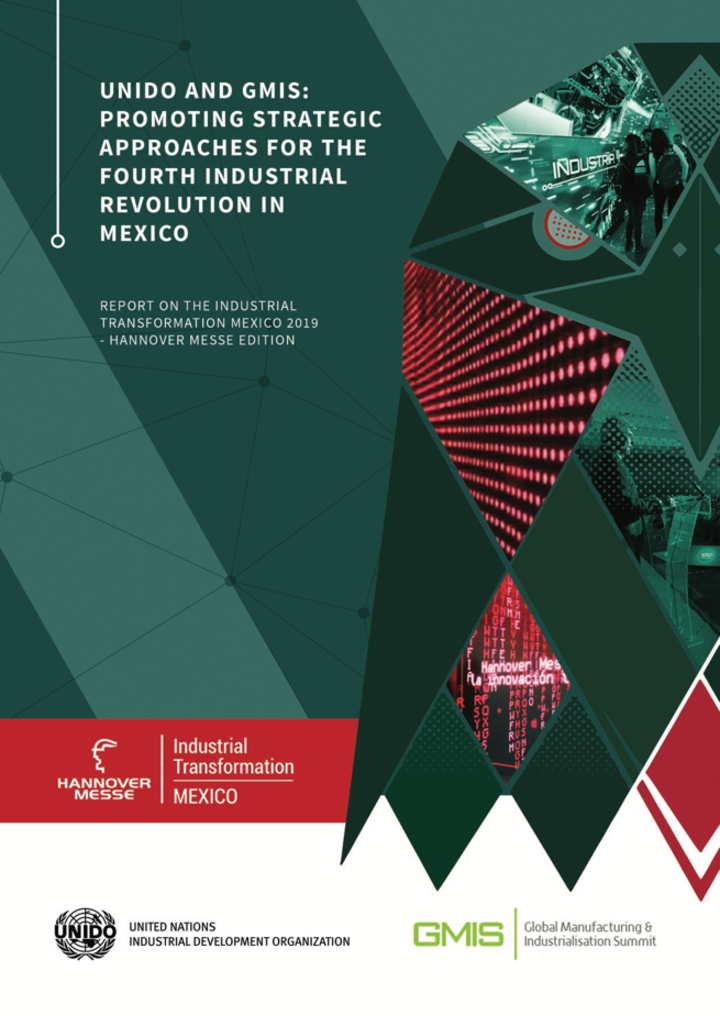 ESPAÑOL
ONUDI y GMIS promueven enfoques estratégicos para la Cuarta Revolución Industrial en México
Enmarcado en el contexto de México, uno de los países latinoamericanos que más ha avanzado en la transición hacia la Cuarta Revolución Industrial (4IR), este informe ofrece una visión de los retos, implicaciones y oportunidades de la 4IR (también denominada Industria 4.0) para los países en desarrollo. Ofrece una visión general del panorama industrial de México mediante la revisión de sus programas nacionales y políticas públicas, explorando su actual ritmo de implementación en los diferentes sectores y examinando los retos y oportunidades específicos del país de cara a la 4IR.
La publicación se encuentra disponible solo en inglés. Para leerla, haga clic aquí.
ENGLISH
UNIDO and GMIS promoting strategic approaches for the Fourth Industrial Revolution in Mexico
Framed wihtin the context of Mexico, one of the Latin American countries which has made the greatest progress in the transition to the Fourth Industrial Revolution (4IR), this report provides insights into the challenges, implications and opportunities of the 4IR (also referred to as Industry 4.0) for developing countries. It provides a general overview of Mexico's industrial landscape by reviwing its national programmes and public policies, exploring their current rate of implementation accross different sctors and examining the country's specific challenges and opportunities in the face of the 4IR.
To read the publication, click here.
Attached files
UNIDO and GMIS promoting strategic...