Tools
INFORME DE DIAGNÓSTICO MEJORA DE LA PRODUCTIVIDAD EN EL SECTOR INDIO DE LA BICICLETA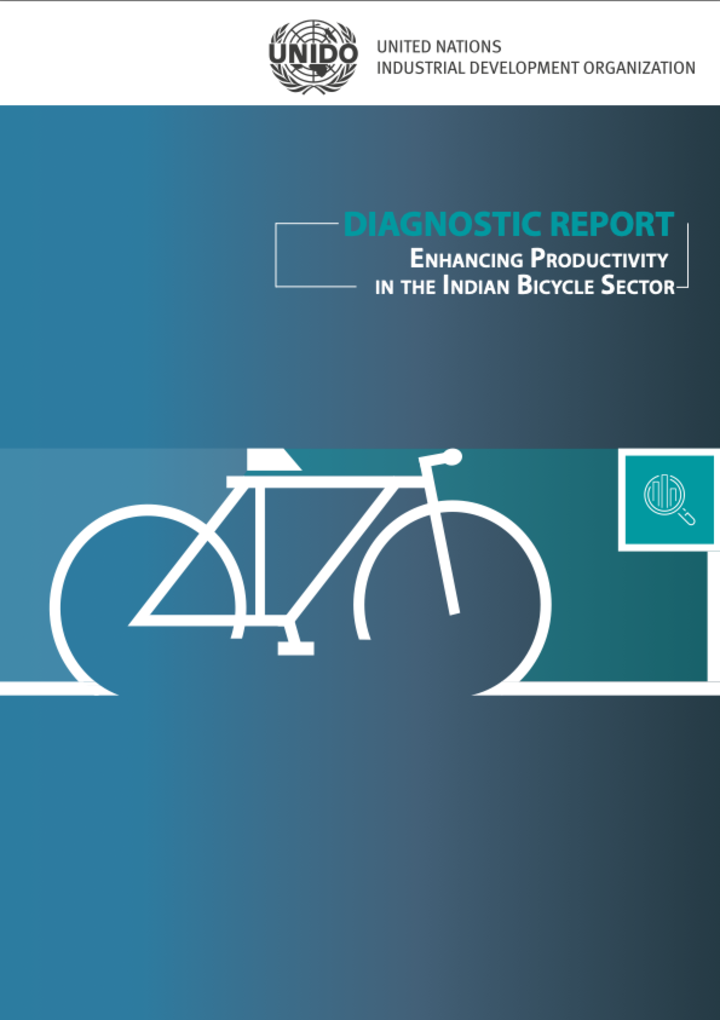 ESPAÑOL
INFORME DE DIAGNÓSTICO MEJORA DE LA PRODUCTIVIDAD EN EL SECTOR INDIO DE LA BICICLETA
La evaluación de diagnóstico del Centro de Investigación y Desarrollo de Bicicletas y Máquinas de Coser (RDCBSM, por sus siglas en inglés) se llevó a cabo con el objetivo de correlacionar las necesidades, las demandas, las expectativas y los desafíos de la industria india de la bicicleta con la respuesta y las capacidades del RDCBSM para satisfacer estas demandas y expectativas. Se evaluó un conjunto de áreas en el contexto del RDCBSM, que fueron principalmente: gestión; organización; estrategia; competencia y habilidades; interacciones con la industria; gobernanza; estructuras y capacidades financieras; instalaciones e infraestructura; interacción con la academia y los centros de competencia nacionales e internacionales y servicios prestados, y los programas de I+D, sus criterios de selección y el impacto real en la industria. A partir de la evaluación detallada, este informe presenta las acciones de mejora recomendadas.
El informe solo se enucentra disponible en inglés. Para leerlo, haga clic aquí.
ENGLISH
DIAGNOSTIC REPORT ENHANCING PRODUCTIVITY IN THE INDIAN BICYCLE SECTOR
The diagnostic assessment of the Research and Development Centre for Bicycle and Sewing Machine (RDCBSM) was conducted with the aim of correlating the needs, demands, expectations and chal- lenges of the Indian bicycle industry with the RDCBSM's response to, and capabilities in, meeting these demands and expectations. A set of areas in context to the RDCBSM were assessed, which were mainly: management; organisation; strategy; competence and skills; industry interactions; governance; financial structures and capabilities; facili- ties and infrastructure; interaction with aca- demia and national and international com- petence centres and services provided, and the R&D programmes, their selection criteria and actual impact in industry. Based on the detailed assessment, this report presents recommended actions for improvement.
To read the report, click here.