Tools
Brasil proyecto de biogás del FMAM Programa de tropicalización
Programs and projects on technical cooperation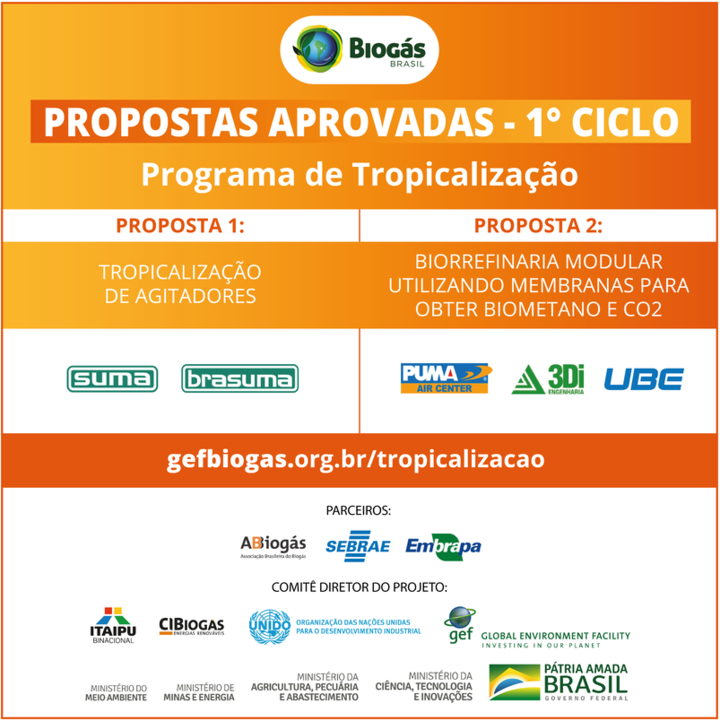 ESPAÑOL
Brasil Proyecto de biogás del FMAM Programa de tropicalización
El Programa de Tropicalización del Proyecto Brasil del FMAM pretende promover la cooperación entre empresas brasileñas y extranjeras para identificar oportunidades que satisfagan las demandas del mercado local. El objetivo del Programa es involucrar a los actores nacionales e internacionales para implementar acciones que fomenten el desarrollo económico y la innovación tecnológica dirigida a la cadena de valor del biogás en Brasil.

En colaboración con: CIBiogas

La página web solo se encuentra disponible en portugués. Para acceder a ella , haga clic aquí.

ENGLISH
Brazil GEF Biogas Project Tropicalization Program
The Brazil GEF Biogas Project's Tropicalization Program aims to promote cooperation between Brazilian and foreign companies to identify opportunities that meet the demands of the local market. The Program's objective is to engage national and international stakeholders to implement actions to encourage economic development and technological innovation aimed at the biogas value chain in Brazil.

In partnership with: CIBiogas
The website is only available in Portuguese, to access it click here.