Tools
Anuncio de selección de unidades de demostración del proyecto de biogás del FMAM en Brasil
Programs and projects on technical cooperation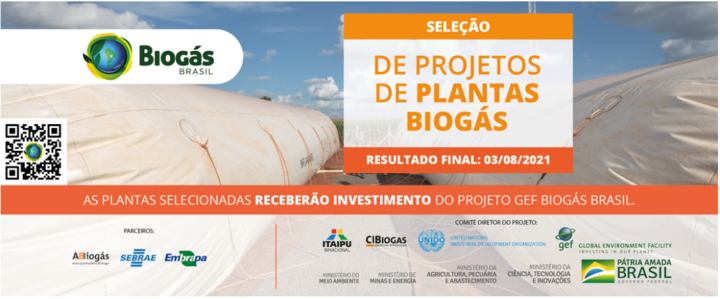 ESPAÑOL

Anuncio de selección de unidades de demostración del proyecto de biogás del FMAM en Brasil

La Convocatoria de Selección de Unidades de Demostración del Proyecto de Biogás de Brasil seleccionará proyectos para que las plantas de biogás reciban inversiones incrementales para la adquisición de equipos o servicios de mayor robustez para promover ganancias en eficiencia y seguridad.

La página web solo se encuentra disponible en portugués. Para acceder a ella , haga clic aquí

ENGLISH

Brazil GEF Biogas Project Demonstration Units Selection Notice

The Brazil GEF Biogas Project's Demonstration Units Selection Notice will select projects for biogas plants to receive incremental investment for equipment acquisition or services of greater robustness to promote gains in efficiency and safety.
The website is only available in Portuguese, to access it click here.