Tools
HOJA DE RUTA NACIONAL A LA ECONOMÍA CIRCULAR PARA UN CHILE SIN BASURA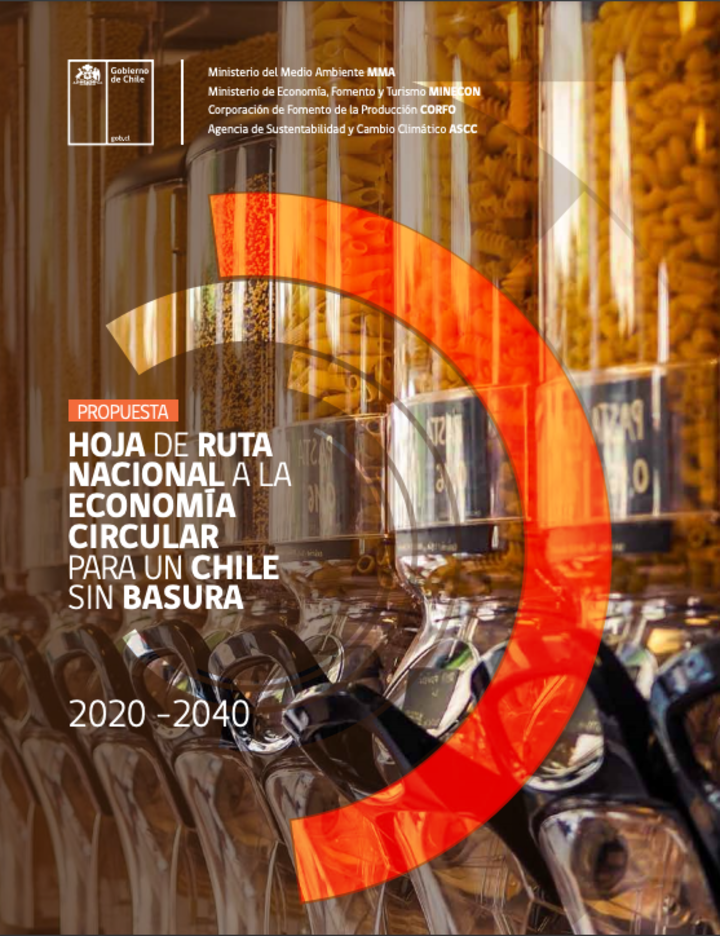 ESPAÑOL
Hoja de ruta nacional a la economía circular para un Chile sin basura
Chile ha lanzado su hoja de ruta de economía circular con 92 propuestas y siete ambiciosas metas para 2040, como es la creación de 180 mil empleos verdes, aumentar al 65% la tasa de reciclaje domiciliario o eliminar el 90% de los vertederos ilegales en el país.
Para leer la publicación, haga clic aquí.
ENGLISH
National circular economy roadmap for a garbage-free Chile
Chile has launched its circular economy roadmap with 92 proposals and seven ambitious goals for 2040, such as creating 180,000 green jobs, increasing the household recycling rate to 65% and eliminating 90% of illegal landfills in the country.
This publication is only available in Spanish. To read the publication, click here.
Attached files
Hoja de ruta nacional a la economí...