Tools
Desarrollo de las industrias de reciclaje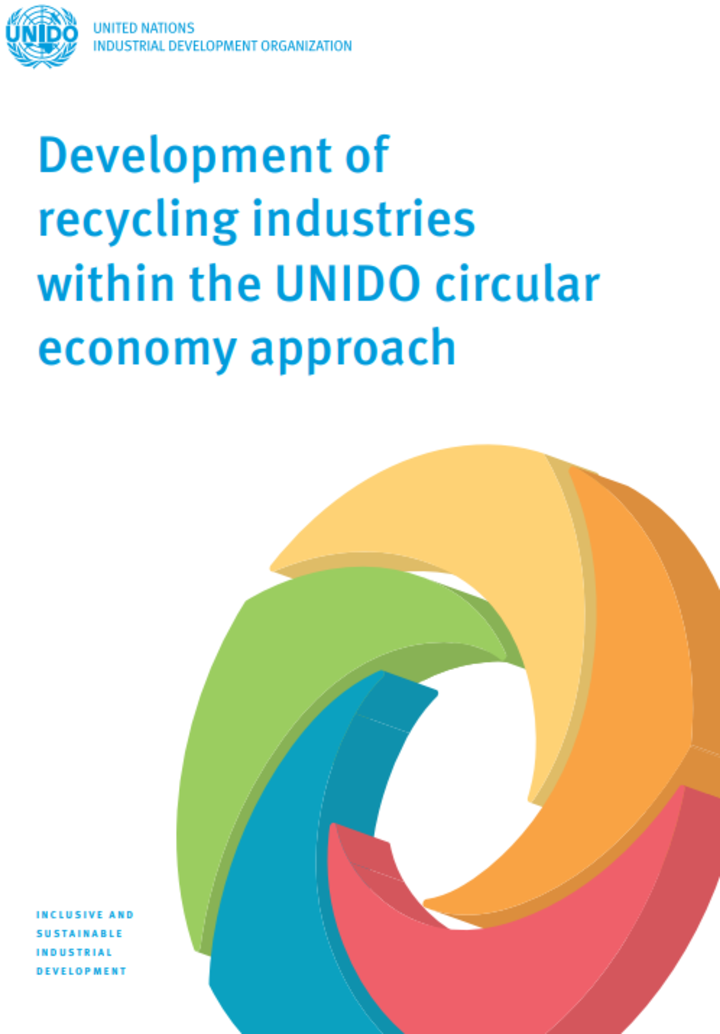 ESPAÑOL
Desarrollo de industrias de reciclaje
Este documento de antecedentes y estrategia propone que el desarrollo de las industrias de reciclaje de residuos industriales y postconsumo sería un punto de entrada ideal para que la Organización de las Naciones Unidas para el Desarrollo Industrial (ONUDI) consolide y amplíe sus actividades de economía circular. Además, propone que este enfoque se completaría con las necesidades, capacidades y objetivos socioeconómicos y medioambientales de sus Estados miembros y países asociados, para permitirles la transición a una economía circular junto con las demás "piezas", como el diseño ecológico y la producción más limpia de la economía circular. Para ello, se esboza un amplio marco estratégico que ofrece algunas orientaciones sobre cómo podría alcanzarse este objetivo.
ENGLISH
Development of recycling industries
This background and strategy paper proposes that development of recycling industries for industrial and post-consumer waste would be an ideal entry point for the United Nations Industrial Development Organization (UNIDO) to consolidate and scale up its circular economy activities. It further propounds that this approach would complement with its Member States' and partner countries' socio-economic and environmental needs, capabilities and objectives, to enable them to transition to a circular economy together with the other "cogs" such as green design and cleaner production of the circular economy. To this end, it outlines a broad strategy framework, which provides some guidance as to how this objective could be achieved.
Attached files
Development of recycling industrie...
Circular Economy - Development of ...