Tools
III Reporte Nacional para la Revisión Voluntaria de México, 2021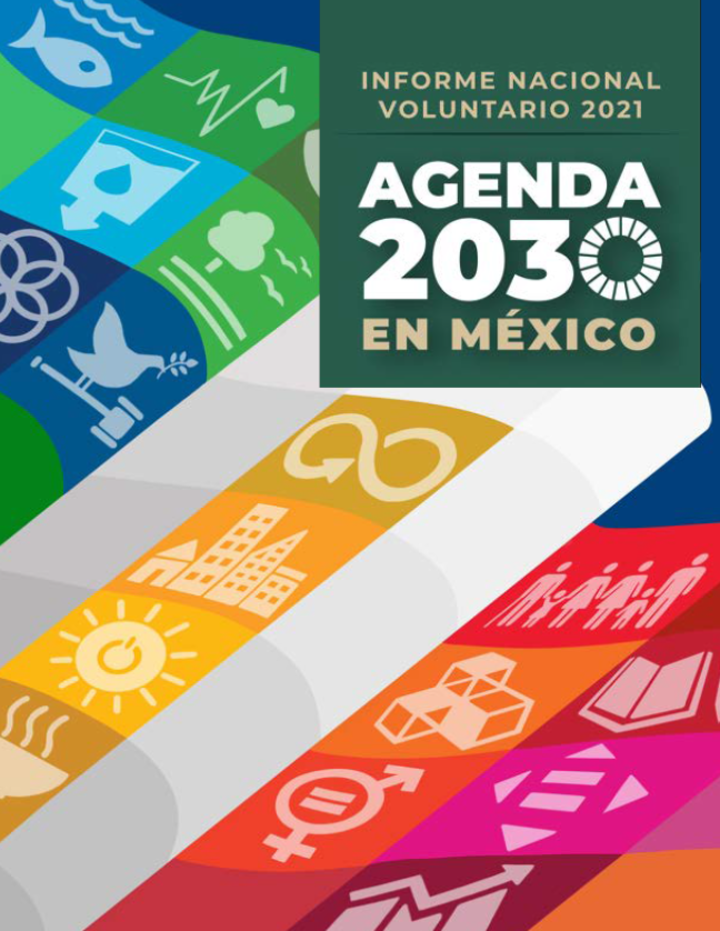 ESPAÑOL
III Reporte Nacional para la Revisión Voluntaria de México, 2021
México publica este Tercer Informe Nacional Voluntario como muestra de su compromise con la implementación de la Agenda 2030 para el Desarrollo Sostenible. Este proceso multiactor se construye sobre la base de las acciones realizadas por el Gobierno de México, con el acompañamiento del poder legislativo, los gobiernos subnacionales, el sector privado, las organizaciones de la sociedad civil, la academia, y la cooperación internacional.
La pandemia ocasionada por el virus del COVID-19 nos llama a lograr una recuperación verde, sostenible e incluyente. El presente Informe busca contribuir a dicho objetivo, guiados por la Agenda 2030. Este marco de desarrollo constituye la hoja de ruta más vigente para que los países avancemos hacia la integración de la política pública, la cooperación, las alianzas multiactorales y el fortalecimiento de las instituciones.
Este Informe Nacional Voluntario 2021 llega en una coyuntura compleja que invita a todos los países a replantearnos la forma en la que habitamos el planeta e interactuamos en él, especialmente después de lo vivido durante la pandemia. En este contexto el Informe reporta las perspectivas de diversas epresentantes de instituciones gubernamentales y legislativas, sector empresarial, sector académico, Sistema de las Naciones Unidas en México y organizaciones de la sociedad civil, sobre los logros y los retos de la Agenda 2030 en México a esta fecha.
ENGLISH
III National Report for Mexico's Voluntary Review, 2021
Mexico publishes this Third National Voluntary Report as a sign of its commitment to the implementation of the 2030 Agenda for Sustainable Development. This multi-stakeholder process is built on the basis of the actions carried out by the Government of Mexico, with the support of the legislative branch, subnational governments, the private sector, civil society organizations, academia, and international cooperation.
The pandemic caused by the COVID-19 virus calls us to achieve a green, sustainable and inclusive recovery. This Report seeks to contribute to that goal, guided by the 2030 Agenda. This development framework constitutes the most current roadmap for countries to advance towards the integration of public policy, cooperation, multi-stakeholder partnerships and the strengthening of institutions.
This National Voluntary Report 2021 comes at a complex juncture that invites all countries to rethink the way in which we inhabit the planet and interact with it, especially after what we experienced during the pandemic. In this context, the Report reports the perspectives of various representatives of governmental and legislative institutions, the business sector, academia, the United Nations System in Mexico and civil society organizations on the achievements and challenges of the 2030 Agenda in Mexico to date.
The report is only available in Spanish.