Tools
Programa para el desarrollo Industrial Sostenible e Inclusivo de la Cadena de Suministro Automotriz a través de la mejora de la Calidad y la Productividad – PRO-Motion
Programs and projects on technical cooperation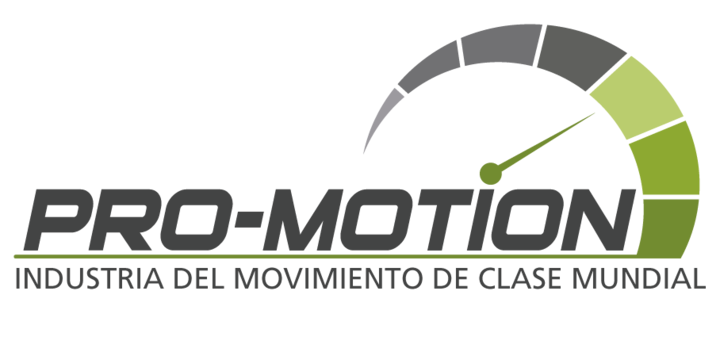 Español
El objetivo general del proyecto fue fomentar la integración de Colombia en los sistemas comerciales regionales y multilaterales a través de la mejora de sus capacidades comerciales y su competitividad. Esto se logró mediante la mejora de la calidad y la productividad de la cadena de suministro del sector automotor, abordando en particular el ODS 9. Al centrarse en un sector industrial avanzado, el proyecto contribuyó a garantizar la diversificación industrial nacional, la adopción de buenas prácticas de fabricación, el acceso a nuevos mercados y cadenas de valor, y la promoción del valor añadido. En general, el proyecto apoyó la industrialización inclusiva y sostenible de Colombia, que es fundamental para la creación de empleo y el desarrollo económico.

Durante sus casi 5 años de ejecución (2017-2021) el proyecto abarcó 5 resultados complementarios:

1. Apoyo y asesoría para el desarrollo de políticas públicas enfocadas en el sector
2. Fortalecimiento de la Infraestructura Nacional de la Calidad para ser competitivos a nivel internacional
3. Apoyo técnico para mejorar la productividad, la calidad y la innovación de las PYMES en la cadena de valor
4. Inteligencia de mercado, atracción de inversiones y promoción de las exportaciones
5. Mejora del valor añadido y desarrollo de nuevos productos.

El proyecto se centró especialmente en el espectro inferior de la cadena de valor, que está formado principalmente por pequeñas y medianas empresas. En concreto, 190 empresas de la cadena de valor recibieron apoyo a través de cursos, seminarios, talleres y/o intervenciones individuales que les ayudaron a ser más productivas, competitivas y resistentes.

Otros logros clave:
Apoyo a la elaboración de una nueva política sectorial, que se consideró la hoja de ruta para la reactivación económica tras las medidas de COVID-19 en 2020.
8 nuevos servicios disponibles por parte de las instituciones de apoyo para mejorar las capacidades de I+D de las empresas, las competencias técnicas, la productividad, el acceso a nuevos mercados y el cumplimiento de las normas de calidad exigidas, entre otros.
27 empresas colombianas cerraron acuerdos comerciales con nuevos compradores locales y/o internacionales, garantizando la sostenibilidad de sus negocios.
Puesta a punto del laboratorio que permitirá la prestación de un nuevo servicio de calibración (dureza) al Instituto Nacional de Metrología.
Desarrollo de un curso complementario sobre control de calidad para productos plásticos basado en la norma IATF 16949:2016 desarrollado con el SENA.
Creación de una red de diseño y validación asequible para el desarrollo de nuevos productos con Colombia Productiva.
Desarrollo de automotivecolombia.com con ProColombia, un portal web que muestra las capacidades de la industria como un proveedor potencial a las cadenas globales de valor y buen terreno para recibir inversión.
31 empresas que hicieron parte del programa de desarrollo de proveedores lograron una reducción combinada de productos defectuosos del 78% y un ahorro de 1.370.000 dólares.
Más de 30 empresas que recibieron acompañamiento directo, diferente al programa de desarrollo de proveedores mostraron mejoras en sus indicadores de desempeño claves
Publicaciones como:Informe de caracterización de la cadena de valor de la industria automotriz colombiana 2017-2020.
Catálogo de capacidades industria automotriz colombiana.
Guía para inversionistas.
Guías para la gestión de fuentes financieras e inversión extranjera directa.
English
The overall objective of the project was to foster Colombia's integration into the regional and multilateral trading systems by enhancing its trade capacities and competitiveness. This was achieved by enhancing the quality and productivity of the automotive supply chain, tackling particularly SDG 9. By focusing on an advanced industrial sector, the project contributed to ensuring domestic industrial diversification, adoption of good manufacturing practices, access to new markets and value chains, and promoting value addition. Overall, it supported the inclusive and sustainable industrialization of Colombia, which is critical for employment creation and economic development.

During its almost 5 years of implementation (2017-2021) the project encompassed 5 complementary outcomes:
1. Support and advisory to develop sector-focused public policy
2. Strengthening of the National Quality Infrastructure to be internationally competitive
3. Technical support to enhance productivity, quality, and innovation of SMEs in the value chain
4. Market intelligence, investment attraction, and export promotion
5. Enhanced value addition and new product development.

The project had a particular focus on the lower spectrum of the value chain (i.e., lower Tier suppliers), which is comprised of primarily small and medium scale businesses. Specifically, about 190 enterprises of the value chain were supported through courses, seminars, workshops, and/or individual interventions which helped them to become more productive, competitive, and resilient.

Other key achievements:
Support to develop a new sector-specific policy, which was considered the roadmap for economic reactivation following the COVID-19 measures in 2020.
8 new services available by support institutions to improve enterprises' R&D capacities, technical skills, productivity, access new markets, meet required quality standards, amongst others.
27 Colombian firms closed business deals with new local and/or international buyers, guaranteeing their business`s sustainability.
Equipment for new calibration service (hardness) procured to the Metrology National Institute.
Development of one complimentary course on quality control for plastic products based on the IATF 16949:2016 standard with SENA
Set-up of an affordable design and validation network for new product development with Colombia Productiva.
Development of automotivecolombia.com with ProColombia, a web portal that showcases the industry capacities as a potential or alternative supplier to global value chains and good ground for investment.
31 enterprises part of a one-to-one direct project activity for suppliers' development achieved a combined reduction of defective products of 78% and savings of US$ 1,370,000
Publications such asCharacterization report of the Colombian Automotive Industry value chain 2017-2020.
Portfolio of the Colombian Automotive Industry
Guide for Investors
Guides on Financial sources management and Foreign Direct Investment
Para más información:

Página web: https://www.pro-motion.com.co/
Twitter: @PROMotionONUDI
Facebook: facebook.com/PROMotionONUDI]@PROMotionONUDI
YouTube: PRO-Motion UNIDO
Automotive Colombia: www.automotivecolombia.com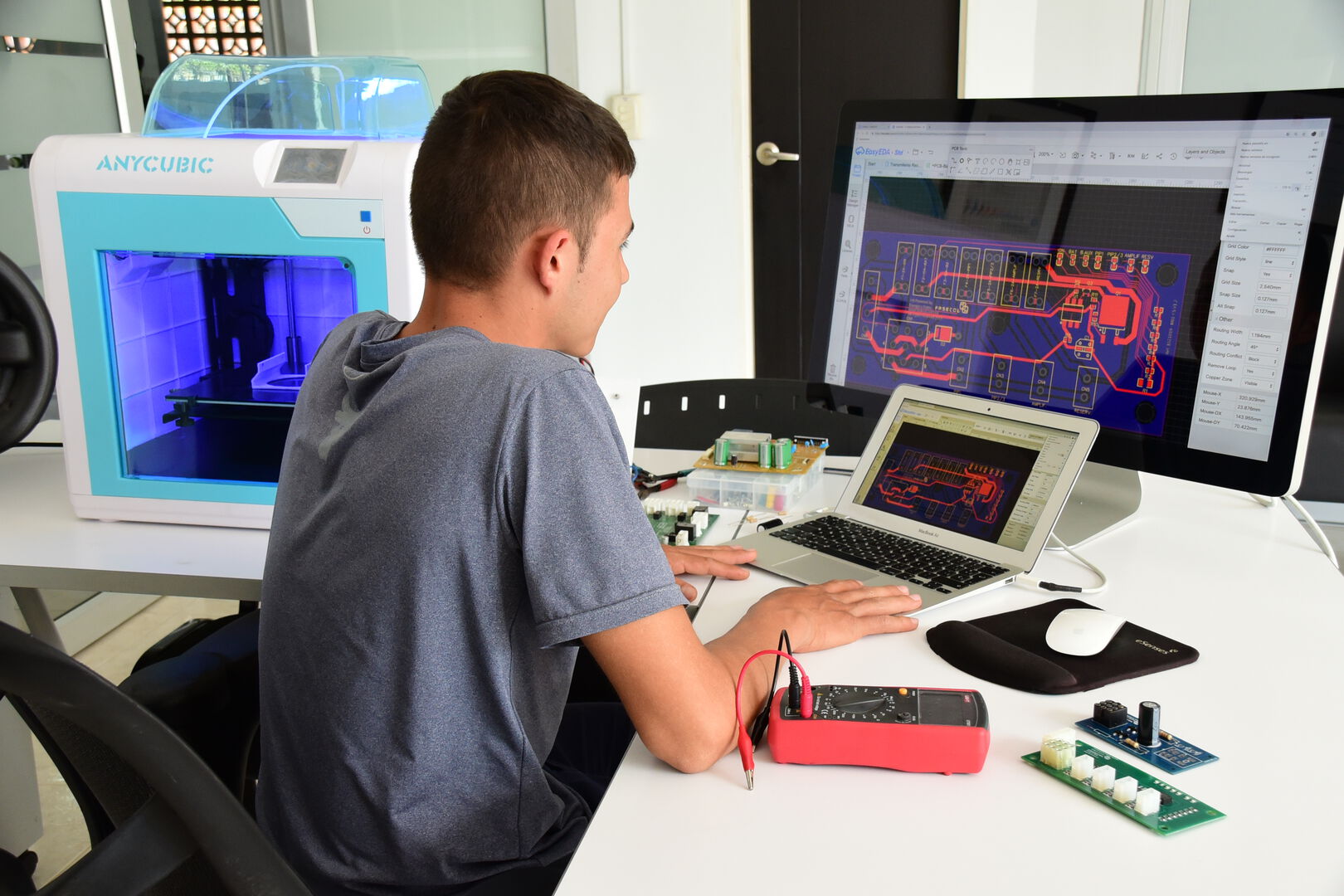 1 / 6
Attached files
Brochure PRO-Motion_Colombian auto...