Tools
El Comercio Internacional y la Economía Circular en América Latina y el Caribe
Public-private partnerships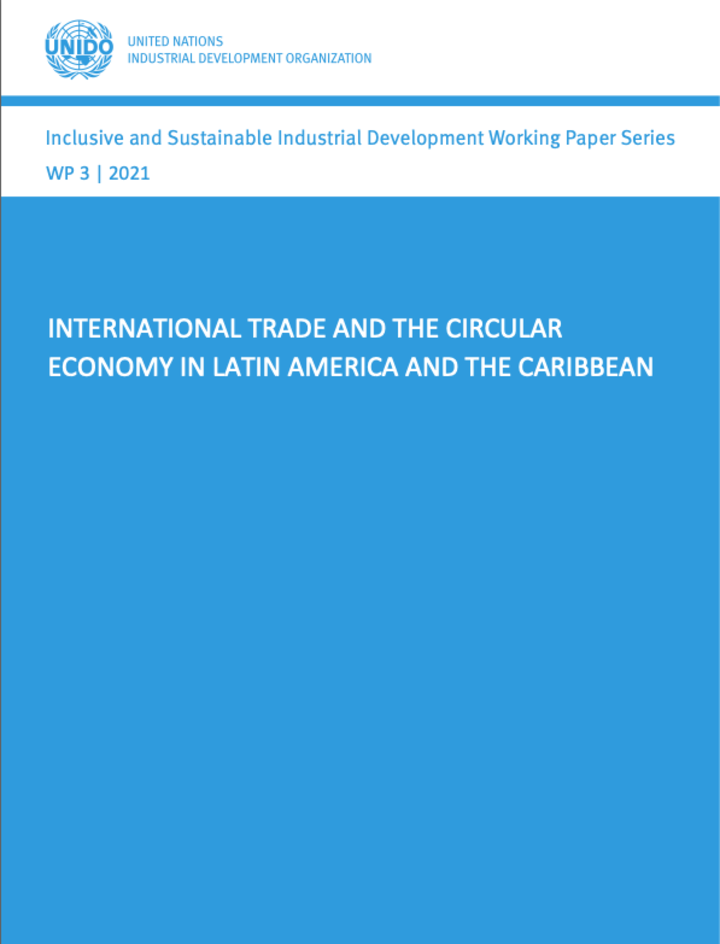 ESPAÑOL
El comercio internacional y la economía circular en América Latina y el Caribe
La economía circular se ha introducido en las agendas de política pública y la actividad privada en varios países de América Latina y el Caribe, como en otras regiones del mundo. Sin embargo, el vínculo entre la economía circular y el comercio internacional aún ha sido poco explorado. En dicho contexto, este documento analiza las relaciones entre ambos en la región, mediante una revisión de literatura, la descripción de los flujos comerciales de residuos, y el análisis de cómo se incorpora la economía circular en la política comercial. Se enfatiza la necesidad de una mayor transversalización del comercio internacional en las estrategias nacionales de economía circular, y la importancia de la cooperación internacional y las alianzas entre sectores público y privado para la creación de escala y transferencia de conocimiento y tecnología, así como la necesidad de armonización de definiciones y normas.
En colaboración con: CEPAL y Fundación Konrad Adenauer.
La versión de este documento en español fue publicada originalmente en enero de 2021 por la CEPAL. Se encuentra disponible aquí.
ENGLISH
International Trade and the Circular Economy in Latin America and the Caribbean
This paper analyses the relationship between the circular economy and international trade in the LAC region by reviewing the literature, describing waste trade flows, and analysing how the circular economy is incorporated into trade policy. It emphasises the need for greater mainstreaming of international trade into national circular economy strategies, and the importance of international cooperation and public-private partnerships for the creation of scale and transfer of knowledge and technology, as well as the need for harmonisation of definitions and standards.
In partnership with: ECLAC and KAS.
To open the file in your browser, click here.
Attached files
INTERNATIONAL TRADE AND THE CIRCUL...