Tools
POLÍTICA DE LABORATORIOS - Una guía para su desarrollo e implementación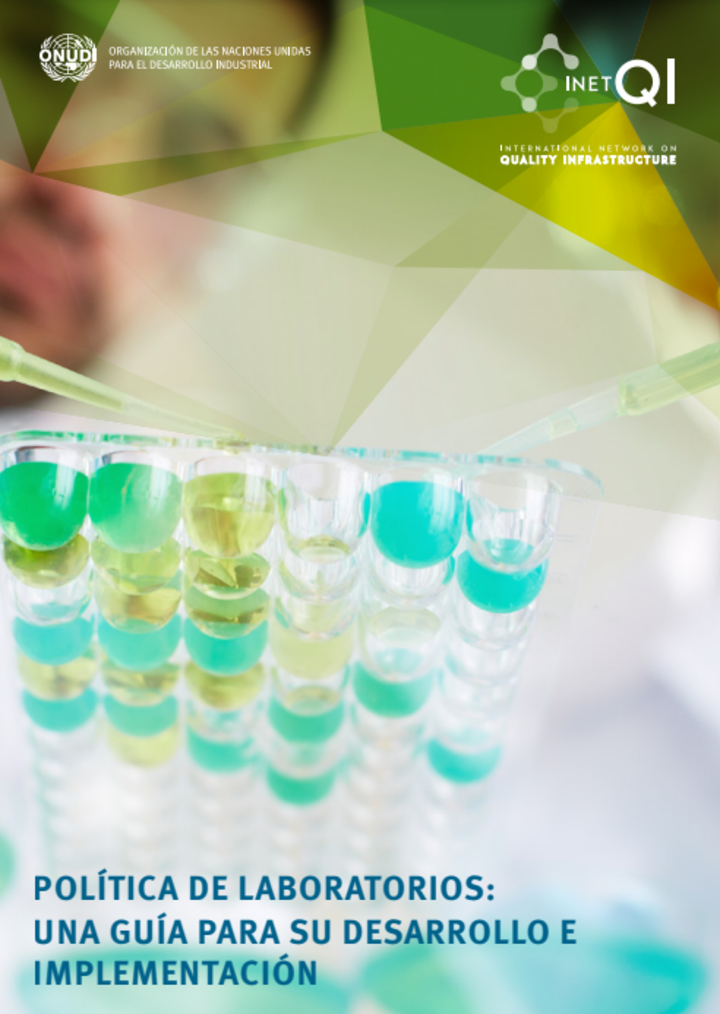 ESPAÑOL
POLÍTICA DE LABORATORIOS - Una guía para su desarrollo e implementación
La Infraestructura de la Calidad es un elemento crucial en la promoción y sostenimiento del desarrollo económico, así como para el bienestar ambiental y social. El gobierno debe tomar responsabilidad del uso eficiente y eficaz de los recursos disponibles y proporcionar una guía general para alcanzar sus metas a través de la cooperación con todas las partes interesadas. Aquí es donde surge la necesidad de una Política de Laboratorios (PL) adecuada, puesto que ésta tiene el potencial de guiar, de manera integrada, el desarrollo de la capacidad y habilidades requeridas por parte de un laboratorio para atender estos asuntos, así como también la de otras prioridades nacionales y regionales. Este documento complementario sobre la Política de Laboratorios (PL), resultado de la asociación fortalecida entre la ONUDI e INetQI, aborda las necesidades relacionadas con el desarrollo y fortalecimiento de un componente clave de cualquier IC, la Infraestructura de Laboratorios. Este documento de PL también se basa en la gran experiencia y el conocimiento de los países miembros, y ha sido redactado, revisado y finalizado a través de un amplio proceso de creación de consenso.
ENGLISH
LABORATORY POLICY - a guide to development and implementation
Quality infrastructure is a crucial element in promoting and sustaining economic development, as well as environmental and social well-being. The government must take responsibility for the efficient and effective use of available resources and provide overall guidance to achieve its goals through cooperation with all stakeholders. This is where the need for an appropriate Laboratory Policy (LP) arises, as it has the potential to guide, in an integrated manner, the development of both, the capacity and skills required on the part of a laboratory to address these issues, as well as other national and regional priorities. This complementary Laboratory Policy (LP) document is the result of an strengthened partnership between UNIDO and INetQI, which seeks to address the needs related to the development and strengthening of a key component of any QI, the Laboratory Infrastructure. This PL document also draws on the extensive experience and knowledge of member countries, and has been drafted, reviewed and finalized through an extensive consensus-building process.