Tools
POLÍTICA DE LABORATORIOS INCLUSIVA Y SOSTENIBLE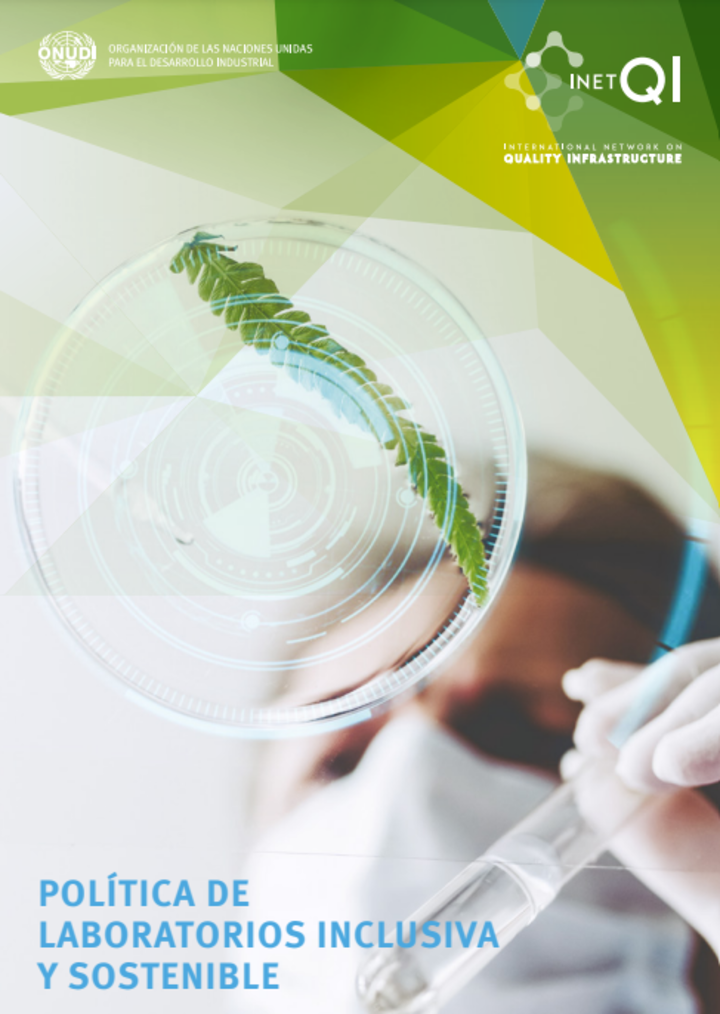 ESPAÑOL
POLÍTICA DE LABORATORIOS INCLUSIVA Y SOSTENIBLE
Una Política de Laboratorios puede ser una herramienta valiosa con la que el gobierno puede unificar a todas las partes interesadas alrededor de un entendimiento común de la situación actual. Puede guiar a las partes interesadas en el 'qué' de la Infraestructura de Laboratorios de un país. Puede reconocer y construir sobre la infraestructura existente relacionada con la Infraestructura de Laboratorios, y establecer objetivos sobre cómo puede cambiarse, adaptarse y actualizarse. Las economías en general, y en particular las economías en desarrollo necesitan tomar posesión de sus propias necesidades y buscar soluciones apropiadas. Además, una Infraestructura de Laboratorios eficiente, eficaz y sostenible, es la base para demostrar la conformidad de los productos y servicios en los mercados locales, regionales y globales. También puede promover el comercio bajo la competencia leal y facilitar la participación en cadenas de valor global. Los laboratorios y sus clientes—incluyendo aquellos dentro o que apoyan las cadenas de valor—necesitan cada vez más una política que asegure un desarrollo coordinado, impulsado por las necesidades, y una entrega sostenible.
Con base en la experiencia de la ONUDI en la creación de capacidad de laboratorios, su Guía de Política de Laboratorios es un recurso útil que ayuda a los países para que desarrollen e implementen su propia Política de Laboratorios.
ENGLISH
INCLUSIVE AND SUSTAINABLE LABORATORY POLICY
A Laboratory Policy can be a valuable tool to help the government unify all stakeholders around a common understanding of the current situation. It can guide stakeholders regarding a country's Laboratory Infrastructure, as well as recognize and build on the existing areas related to Laboratory Infrastructure, and set goals on how it can be changed, adapted and upgraded. Economies in general, and developing economies in particular, need to take ownership of their own needs and seek appropriate solutions. In addition, an efficient, effective and sustainable Laboratory Infrastructure is the basis for demonstrating the conformity of products and services within local, regional and global markets. It can also promote trade under fair competition and facilitate participation in global value chains. Laboratories and their customers, including those within or supporting value chains, are increasingly in need of a policy that ensures a coordinated, need-driven development and sustainable delivery. Based on UNIDO's experience in laboratory capacity building, its Laboratory Policy Guide is a useful resource to help countries develop and implement their own Laboratory Policy.