Tools
NORMAS DE SOSTENIBILIDAD: Contribución de la ONUDI a las normas voluntarias de sostenibilidad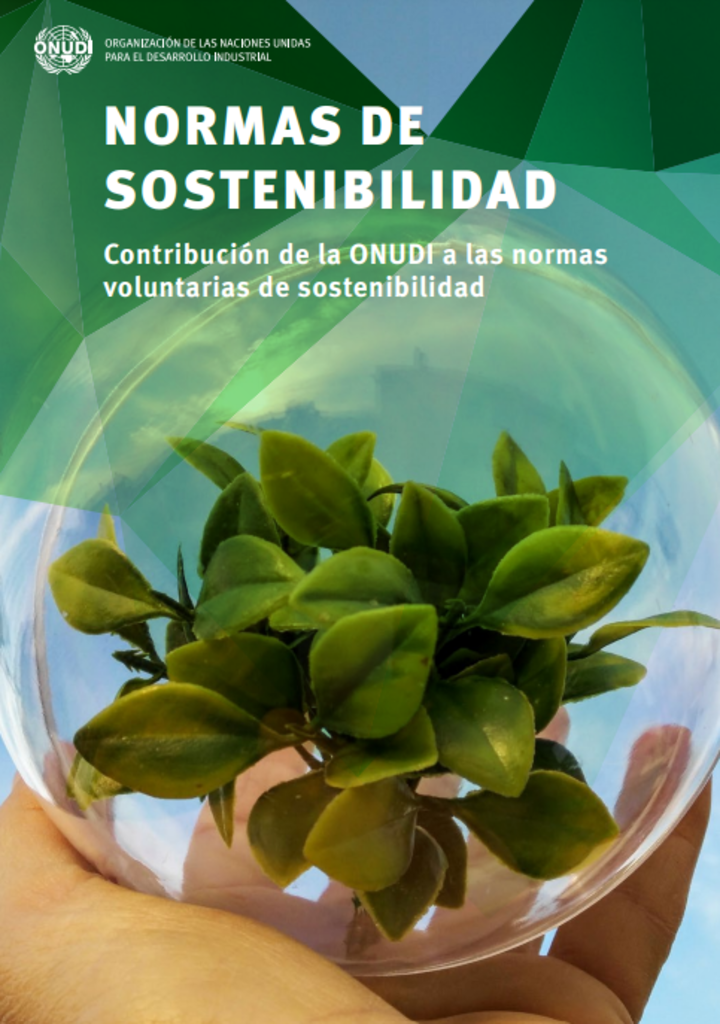 ESPAÑOL
NORMAS DE SOSTENIBILIDAD - Contribución de la ONUDI a las normas voluntarias de sostenibilidad
Las normas voluntarias de sostenibilidad (NVS) especifican los requisitos que se
pueden pedir a los productores, comerciantes, fabricantes, minoristas o proveedores
de servicios, en relación con una amplia gama de métricas de sostenibilidad, incluyendo el respeto de los derechos humanos básicos, la salud y la seguridad de los trabajadores, los impactos ambientales, las relaciones con la comunidad y la planificación del uso del suelo. Esta publicación forma parte del conjunto de actividades de análisis e intercambio de información para promover las NVS.
ENGLISH
STANDARDS FOR SUSTAINABILITY - UNIDO's Contribution to Voluntary
Sustainability Standards
Voluntary sustainability standards (VSS) specify the requirements for producers, traders, manufacturers, retailers or suppliers, producers, traders, manufacturers and service providers, in relation to a wide range of sustainability metrics, including respect for basic human rights, workers' health and safety and environmental service providers. This publication is part of a suite of analysis and information-sharing activities to promote VSS.