Tools
LA 4ª REVOLUCIÓN INDUSTRIAL AL ALCANCE DE TODOS - Diálogos de desarrollo sobre el marco estratégico de la ONUDI para la Cuarta Revolución Industrial (4RI) 2021 - 2030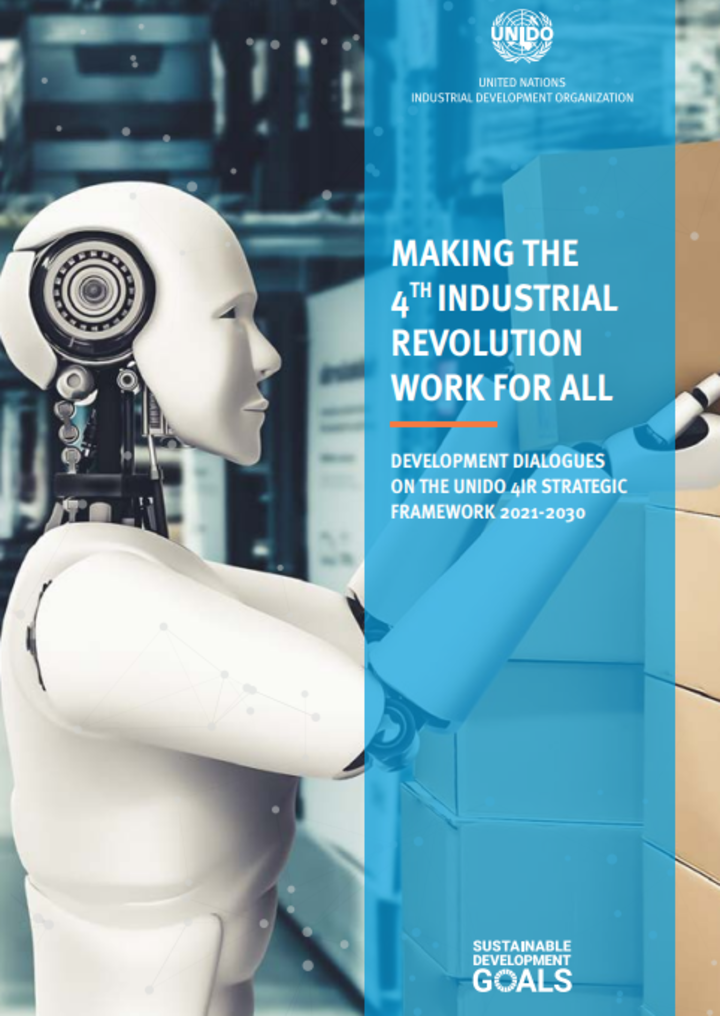 SPANISH
LA 4ª REVOLUCIÓN INDUSTRIAL AL ALCANCE DE TODOS - Diálogos de desarrollo sobre el marco estratégico de la ONUDI para la Cuarta Revolución Industrial (4RI) 2021 - 2030
El Marco Estratégico de la Cuarta Revolución (4RI) de la ONUDI tiene como objetivo incorporar una transformación digital, teniendo en cuenta los ámbitos de género y sostenibilidad, y ampliar las capacidades digitales en sus Estados Miembros. En este contexto, la ONUDI sigue contribuyendo al diálogo y alianzas entre múltiples partes interesadas dentro de los foros de las Naciones Unidas. Con el fin de construir una infraestructura resistente, promover la industrialización sostenible y fomentar la innovación y el desarrollo industrial inclusivo y sostenible, el Marco Estratégico 4IR de la ONUDI se esfuerza por permitir que todos aborden los desafíos y aprovechen las oportunidades que se presentan.
ENGLISH
MAKING THE 4TH INDUSTRIAL REVOLUTION WORK FOR ALL - development dialogues on the UNIDO 4IR strategic framework 2021-2030
The UNIDO 4IR Strategic Framework aims to mainstream a digital, gender-responsive, sustainable transformation and scale up digital capabilities in its Member States. In this context, UNIDO continues to contribute to multi-stakeholder dialogue and partnerships in United Nations forums. In order to build a resilient infrastructure, promote sustainable industrialization and foster innovation—and ISID, the UNIDO 4IR Strategic Framework strives to enable everyone to address the challenges and reap the opportunities of the 4IR.