Tools
TRANSFORMACIÓN SECTORIAL PARA EL DESARROLLO INDUSTRIAL INCLUSIVO Y SOSTENIBLE - Enfoques metodológicos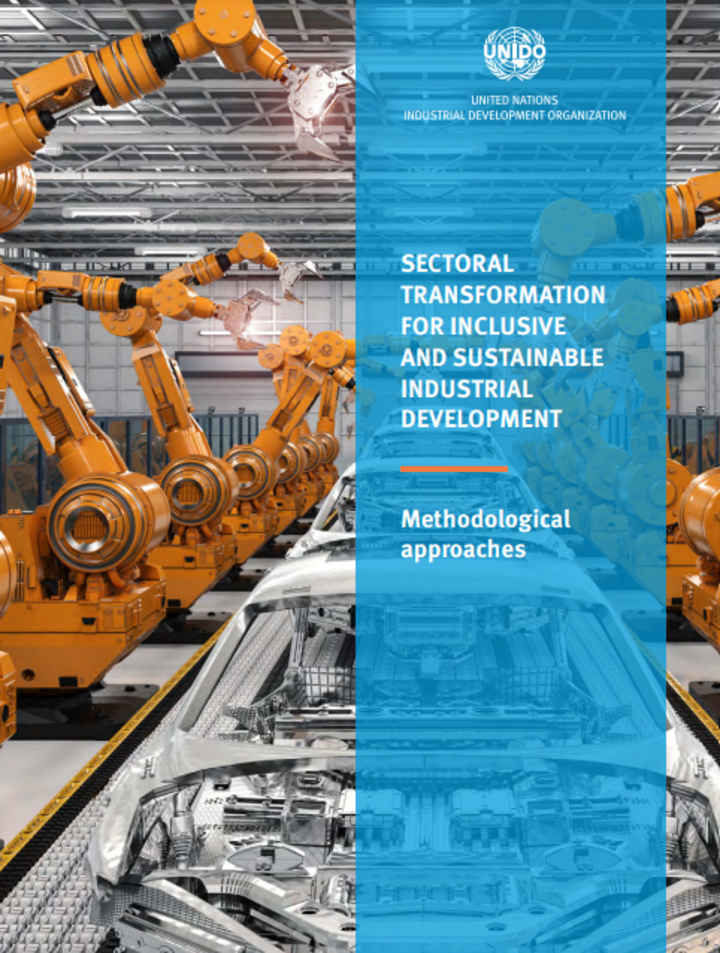 ESPAÑOL
TRANSFORMACIÓN SECTORIAL PARA EL DESARROLLO INDUSTRIAL INCLUSIVO Y SOSTENIBLE - Enfoques metodológicos
Esta publicación ofrece una visión general del conjunto de herramientas metodológicas de la ONUDI que apoyan la transformación estructural como vía fundamental para alcanzar los objetivos de industrialización en los países en desarrollo. Está vinculada con el Marco Programático de Mediano Plazo 2022-2025 de la ONUDI, que subraya la importancia de la transformación del sector, la cadena de valor en el desarrollo económico y la erradicación de la pobreza en el aumento de la productividad y las exportaciones, y también para la generación de empleo e ingresos. Por ello, la publicación presenta, en el capítulo 2, seis impulsores principales entrelazados que debe calibrar una potencia económica en desarrollo para así garantizar la transformación de la industria en una estructura inclusiva y sostenible.
ENGLISH
SECTORAL TRANSFORMATION FOR INCLUSIVE AND SUSTAINABLE INDUSTRIAL DEVELOPMENT - Methodological approaches
This publication provides an overview of the methodological toolkit of UNIDO in supporting structural transformation as a critical pathway towards developing countries' industrialization objectives. It is linked to and should be read in conjunction with the UNIDO Medium-Term Programme Framework 2022–2025, which underscores the importance of sector and value chain transformation in economic development and poverty eradication, for increased productivity and exports, and also for employment and income generation. The publication consequently introduces, in chapter 2, six main interwoven drivers that a developing host economy should gauge to ensure that the desired industrial structural transformation is indeed taking place and remains inclusive and sustainable.