Tools
Diagnóstico de la cadena de valor industrial: Una herramienta integrada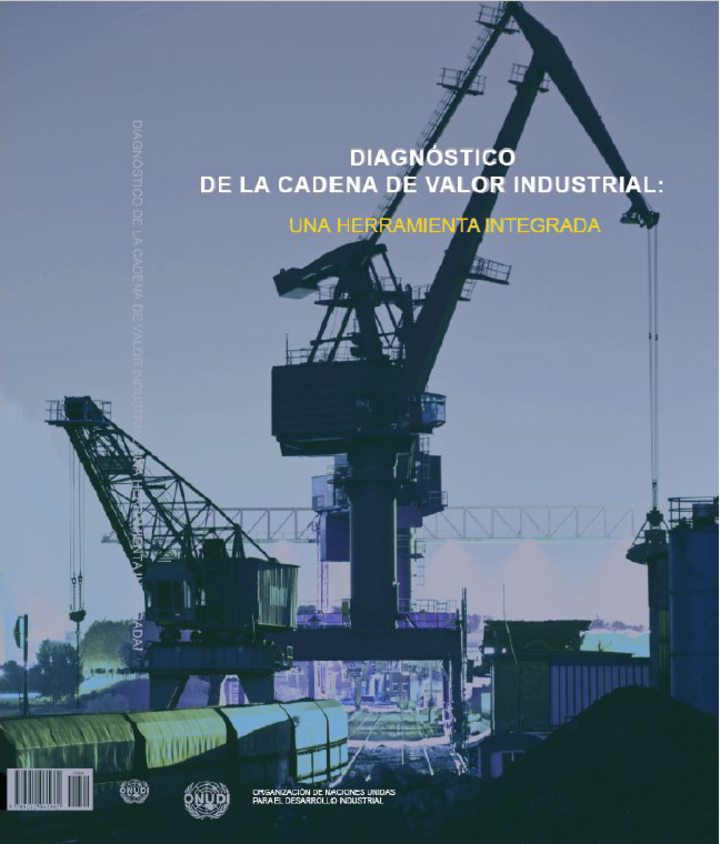 ESPAÑOL
Diagnóstico de la cadena de valor industrial: Una herramienta integrada
Esta guía apoya a los analistas y encargados de tomar decisiones en la obtención de un cuadro lo suficientemente completo (fotografía con lentes de ángulo amplio) del status quo, en una cadena de valor dada, recurriendo a la recolección de datos y métodos rápidos de análisis. Si bien, no ha sido diseñada para sustituir métodos exhaustivos de planificación de programas, este tipo de diagnóstico ayuda a enfocar restricciones importantes y las oportunidades de desarrollo de una cadena de valor que pueden tomarse en cuenta para garantizar el impacto de las intervenciones. Diagnósticos como este pueden utilizarse en cualquier punto del desarrollo de la cadena de valor: al comienzo - al seleccionar la cadena de valor - durante la fase de análisis y, posteriormente, durante su implementación, monitoreo y evaluación, así como en la etapa de ajuste.
ENGLISH
Industrial value chain diagnostics: An integrated tool

This guide provuides support to analysts and decision makers in obtaining a sufficiently complete picture (wide-angle lens photography) of the status quo in a given value chain by using data collection and rapid analysis methods. While not designed to replace comprehensive program planning methods, this type of diagnostic helps to focus on important constraints and development opportunities in a value chain that can be taken into account to ensure the impact of interventions. Diagnostics such as this can be used at any point in value chain development: at the beginning - when selecting the value chain - during the analysis phase, and later during implementation, monitoring and evaluation, as well as at the fine-tuning stage.
Attached files
Diagnóstico de la cadena de valor ...