Tools
Manual de minicadenas productivas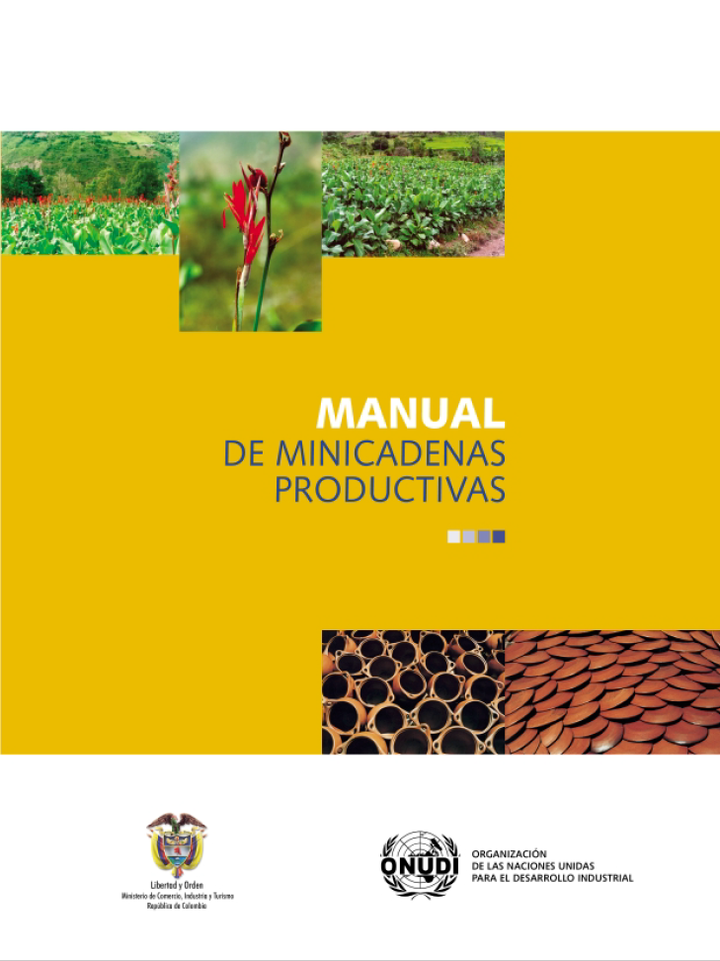 ESPAÑOL
Manual de minicadenas productivas
Este Manual representa un primer esfuerzo en el sentido de proponer lineamientos para el apoyo técnico al desarrollo sostenible de las micro y pequeñas empresas productivas en Colombia. Ello con base en los resultados y la experiencia de dos proyectos-piloto llevados a cabo en el ámbito del Programa Integrado de cooperación técnica impulsado por el Ministerio de Comercio, Industria y Turismo y la Organización de las Naciones Unidas para el Desarrollo Industrial (ONUDI).
ENGLISH
Manual on productive mini-chains

This Manual represents a first effort to propose guidelines for technical support for the sustainable development of micro and small productive enterprises in Colombia. This is based on the results and experience of two pilot projects carried out under the Integrated Technical Cooperation Program promoted by the Ministry of Commerce, Industry and Tourism and the United Nations Industrial Development Organization (UNIDO).
Attached files
Manual de minicadenas productivas