Tools
La adopción de las tecnologías digitales en los países en desarrollo. Perspectivas de las encuestas a nivel de empresa en Argentina y Brasil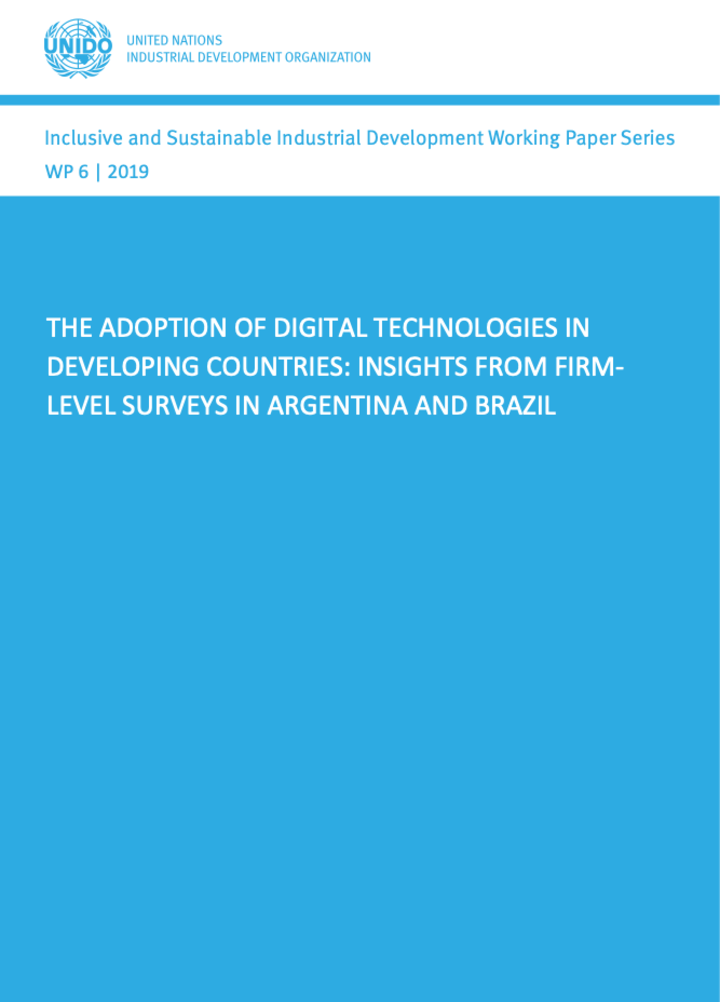 ESPAÑOL
La adopción de las tecnologías digitales en los países en desarrollo. Perspectivas de las encuestas a nivel de empresa en Argentina y Brasil
Este estudio analiza el proceso actual y futuro de adopción de las tecnologías digitales en Argentina y Brasil. El estudio de caso de Argentina también presenta conclusiones sobre las implicaciones de las tecnologías digitales en las competencias y la demanda de mano de obra. Este ejercicio se basa en dos encuestas independientes de empresas manufactureras que se han realizado recientemente (2017 y 2018) en ambos países.
Esta publicación solo se encuentra disponible en inglés. Para leerla, haga clic aquí.
ENGLISH
The Adoption of Digital Technologies in Developing Countries. Insights from Firm-level surveys in Argentina and Brazil
This study analyses the current and future process of adoption of digital technologies in Argentina and Brazil. The Argentine case study also presents findings on the implications of digital technologies on skills and labour demand. This exercise is based on two independent surveys of manufacturing firms that have recently (2017 and 2018) been carried out in both countries.
To read the publication, click here.
Attached files
The Adoption of Digital Technologi...