Tools
Recomendaciones para exportar cosméticos a la Unión Europea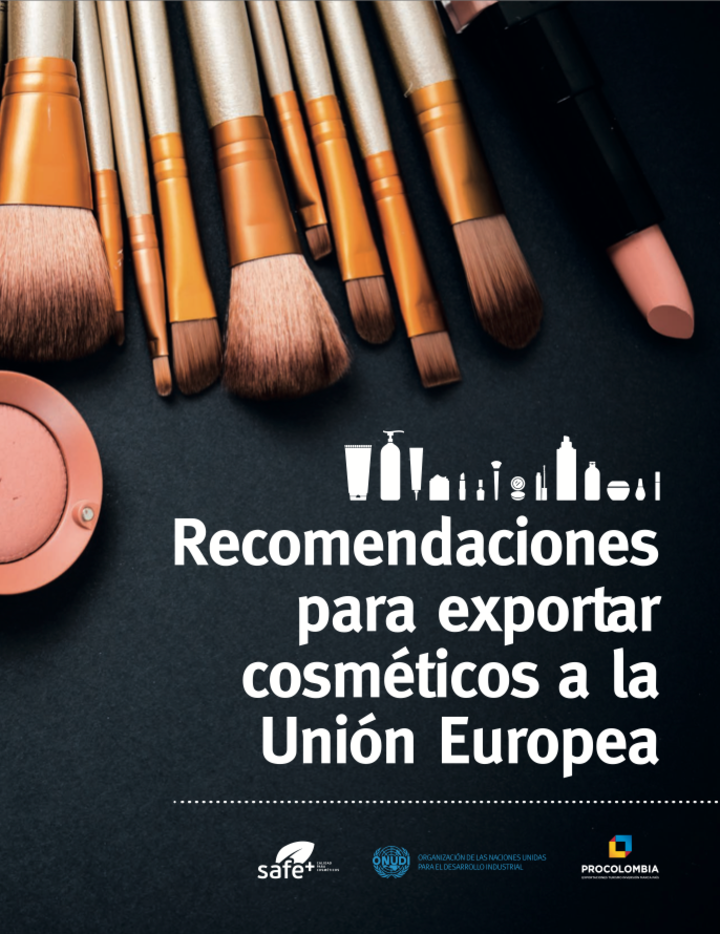 ESPAÑOL
Recomendaciones para exportar cosméticos a la Unión Europea
Con el apoyo de ProColombia, la Organización de las Naciones Unidas para el Desarrollo Industrial (ONUDI), a través de su programa Safe+ que busca fortalecer la competitividad en cuanto a las capacidades técnicas y de calidad del sector, elaboró la guía de Recomendaciones para exportar cosméticos a la Unión Europea. El documento de 58 páginas contiene un análisis de mercado del sector cosmético europeo y recomendaciones para exportar estos productos, las cuales incluyen regulaciones, requisitos sanitarios de producto, cómo debe ser el etiquetado, normas de calidad voluntarias, cifras de comercio exterior y alternativas de transporte.
En colaboración con: ProColombia.
Para leer la publicación, haga clic aquí.
ENGLISH
Recommendations for exporting cosmetics to the European Union
With the support of ProColombia, the United Nations Industrial Development Organisation (UNIDO), through its Safe+ programme, which seeks to strengthen competitiveness in terms of the sector's technical and quality capacities, has prepared a guide of recommendations for exporting cosmetics to the European Union. The 58-page document contains a market analysis of the European cosmetics sector and recommendations for exporting these products, including regulations, product health requirements, labelling, voluntary quality standards, foreign trade figures and transport alternatives.
In partnership with: ProColombia.
This publication is only available in Spanish. To read it, click here.
Attached files
Recomendaciones para exportar cosm...