Tools
Guía para la preparación de hojas de ruta de ciencia, tecnología e innovación (CTI) para los ODS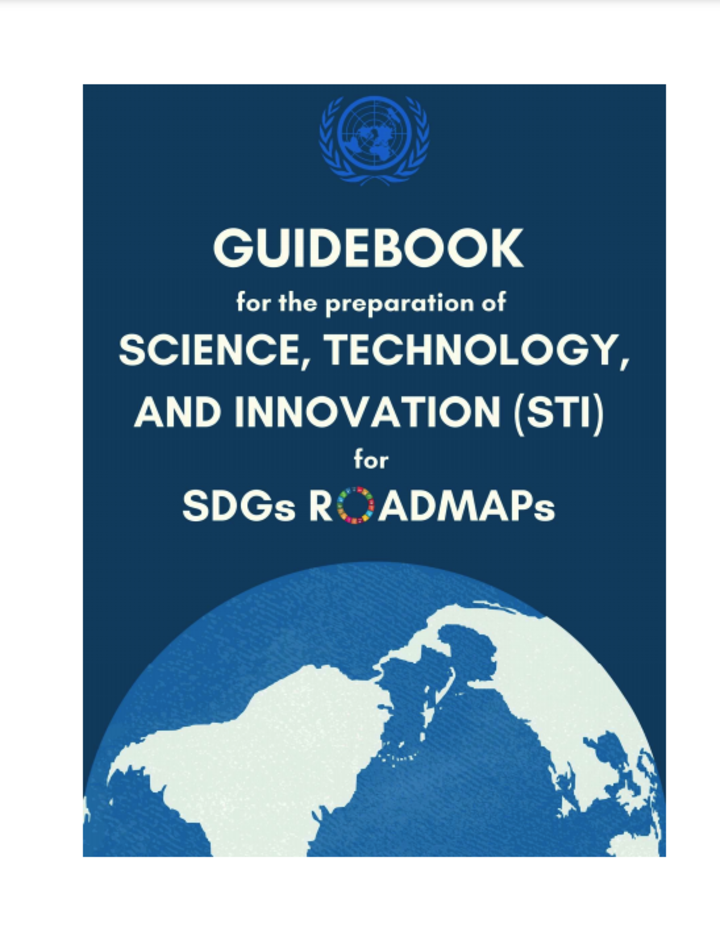 ESPAÑOL
Guía para la preparación de hojas de ruta de ciencia, tecnología e innovación (CTI) para los ODS
El objetivo principal de esta guía es apoyar a los países e intercambiar opiniones sobre una orientación común, principios y posibles marcos y metodologías para las hojas de ruta de CTI a nivel nacional e internacional para los ODS. Para ello, el equipo dirigido por el Departamento de Asuntos Económicos y Sociales (DAES) y el Banco Mundial, apoya un esfuerzo colectivo de un grupo de países campeones y a través de un enfoque de colaboración de múltiples partes interesadas entre el equipo de trabajo interinstitucional de la ONU, los socios no pertenecientes a la ONU y las partes interesadas.
Marco de asociación: La ONUDI como parte de la corriente de trabajo 9 del ETI Programa piloto mundial sobre hojas de ruta de ciencia, tecnología e innovación para los ODS
La publicación solo se encuentra disponible en inglés. Para leerla, haga clic aquí.
ENGLISH
Guidebook for the Preparation of Science, Technology and Innovation (STI) for SDGs Roadmaps
The primary focus of this work is to support the countries and exchange views on a common guidance, principles and possible frameworks/methodologies for country and international level STI roadmaps for the SDGs. To these ends, the team led by the Department of Economic and Social Affairs (DESA) and the World Bank, supports a collective effort by a group of champion countries and through a multi-stakeholder collaborative approach among the UN Inter-agency Task Team, non-UN partners and stakeholders.
Partnership framework: UNIDO as part of IATT Work stream 9 Global Pilot Programme on Science, Technology and Innovation for SDGs Roadmaps.
To read the publication, click here.
Attached files
Guidebook for the Preparation of S...