Tools
Plataforma de análisis industrial (IAP) de la ONUDI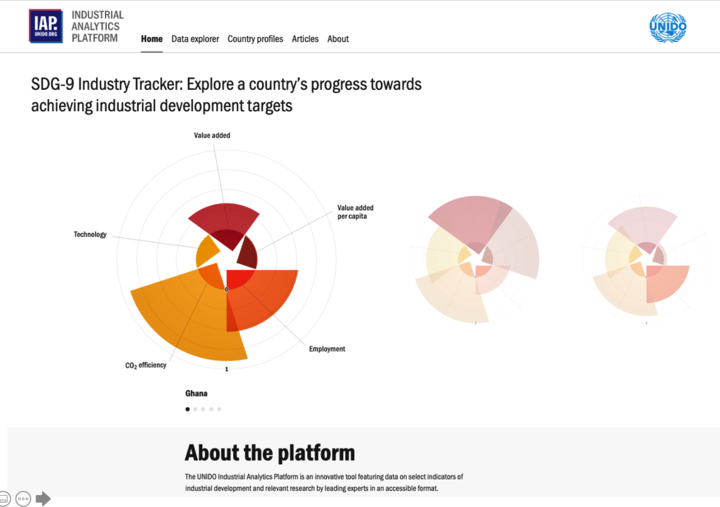 ESPAÑOL
Plataforma de análisis industrial de la ONUDI (IAP, por sus siglas en inglés)
La Plataforma de Análisis Industrial de la ONUDI es una herramienta innovadora que presenta datos sobre indicadores seleccionados de desarrollo industrial e investigaciones pertinentes realizadas por expertos destacados en un formato accesible. Esta plataforma, que funciona como un dispositivo de seguimiento de la industria del ODS 9, permite a los usuarios explorar el progreso de un país hacia el logro de los objetivos de desarrollo industrial.
Para acceder a la Plataforma, haga clic aquí.
ENGLISH
UNIDO Industrial Analytics Platform (IAP)
UNIDO's Industrial Analytics Platform is an innovative tool featuring data on select indicators of industrial development and relevant research by leading experts in an accessible format. This Platform, acting as an SDG-9 Industry Tracker, allows users to explore a country's progress towards achieving industrial development targets.
To access the platform, click here.