Tools
Proyecto de Prospectiva: Estudio de los Índices de Incertidumbre y Relevancia para el desarrollo de equipos y servicios para el sector del Biogás en el Estado de Paraná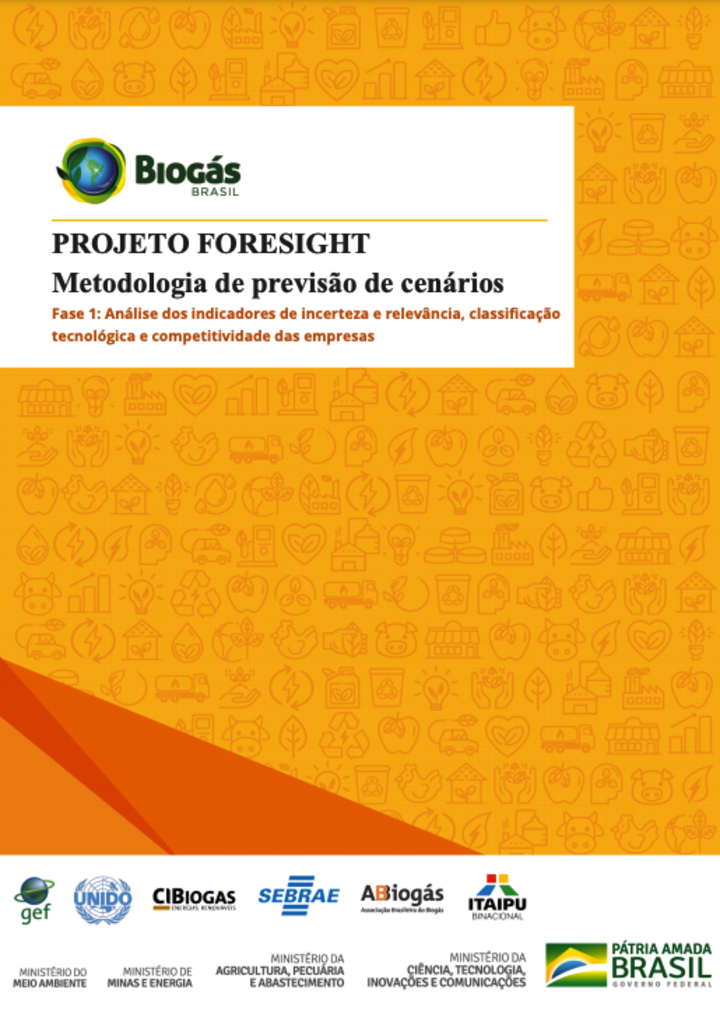 ESPAÑOL
Proyecto de Prospectiva: Estudio de los Índices de Incertidumbre y Relevancia para el desarrollo de equipos y servicios para el sector del Biogás en el Estado de Paraná.

Este documento contiene un análisis detallado de los indicadores de incertidumbre y relevancia, la evaluación de la competitividad de las empresas y la clasificación de las empresas en función del nivel tecnológico, así como la necesidad de servicios avanzados: todos estos aspectos, junto con una primera hipótesis de escenarios futuros para el sector del biogás, se refieren a la fase 1 de la metodología de previsión y deben ser comparados con lo que surgirá la fase 2, basada principalmente en el análisis crítico de la capacidad de prestación de servicios a través del sistema institucional.
Esta publicación solo está disponible en portugués. Para leerla, haga clic aquí.
ENGLISH
Foresight Project: Uncertainty and Relevance Index Survey for equipment and services development for Biogas sector in the Parana State.
This document contains a detailed analysis of the uncertainty and relevance indicators, the assessment of companies competitiveness and the classification of companies based on technological level, as well as the need for advanced services: all these aspects, together with a first hypothesis of future scenarios for the biogas sector, refer to phase 1 of the forecasting methodology and should be compared with what will emerge phase 2, mainly based on the critical analysis of the capacity to provide services through the institutional system.
This publication is only available in Portuguese. To read it, click here.
Attached files
PROJETO FORESIGHT Metodologia de p...