Tools
Informe del Potencial de Biogás en la Agroindustria - Sur de Brasil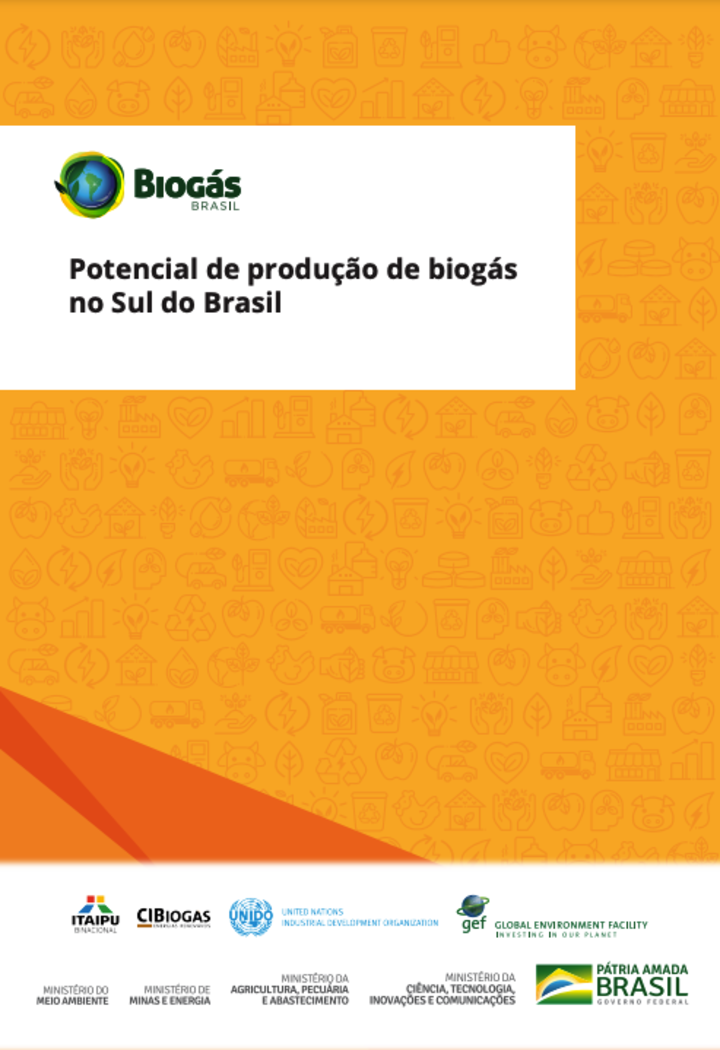 ESPAÑOL
Informe del Potencial de Biogás en la Agroindustria - Sur de Brasil
Este informe fue desarrollado sobre la base de la investigación cualitativa y cuantitativa, tratando de reunir sus resultados para el potencial real de la producción de biogás para los diferentes tipos de sustratos analizados. El potencial de producción de biogás se define sobre la base de criterios técnicos, sin considerar los aspectos de viabilidad económica de la producción de biogás o los modelos de negocio a los que el producto está involucrado.
En colaboración con: CIBiogás.
Esta publicación solo se encuentra disponible en portugués. Para leerla, haga clic aquí.
ENGLISH
Report of Biogas Potential in Agroindustry - South of Brazil
This report was developed based on qualitative and quantitative research, seeking to bring together their results to the real potential of biogas production for the different types of analyzed substrates. The potential for biogas production is defined based on technical criteria, without considering the economical feasibility aspect of biogas production or business models with which the product is involved.
In partnership with: CIBiogás.
This publication is only available in Portuguese. To read it, click here.
Attached files
Relatório sobre o Potencial do Bio...