Tools
Aplicaciones del biogás para la generación de energía eléctrica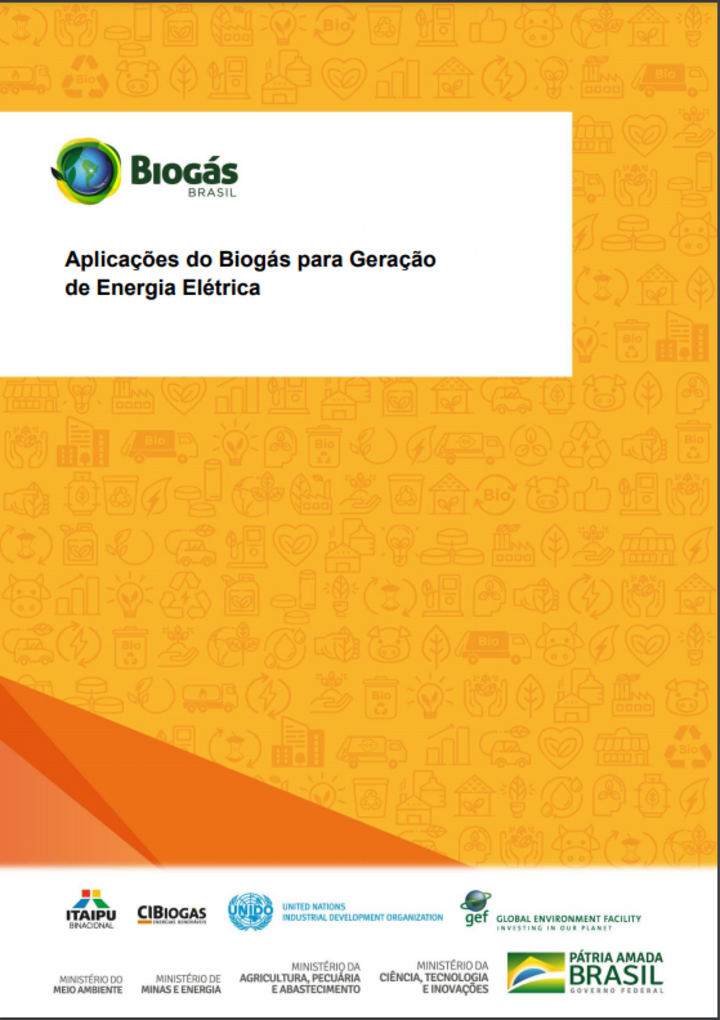 ESPAÑOL
Aplicaciones del biogás para la generación de energía eléctrica
Esta publicación fue desarrollada para reunir información sobre la aplicación del biogás para la generación de energía eléctrica, una de las varias formas de valorizar esta fuente renovable. Y es que el biogás también puede aplicarse a la generación de energía térmica, o incluso someterse a un proceso de purificación para obtener biometano, permitiendo su uso como combustible vehicular.
En colaboración con: CIBiogás.
Esta publicación solo se encuentra disponible en portugués. Para leerla, haga clic aquí.
ENGLISH
Biogas Applications for Electric Power Generation
This publication was developed to bring information about the biogas application for electric power generation, one of several ways to valorize this renewable source. This is because biogas can also be applied to thermal energy generation, or even be submitted to a purification process to obtain biomethane, allowing its use as vehicular fuel.
In partnership with: CIBiogás.
This publication is only available in Portuguese. To read it, click here.
Attached files
Aplicações do Biogás para Geração ...