Tools
Biogás y microrredes: nuevos acuerdos para el suministro de electricidad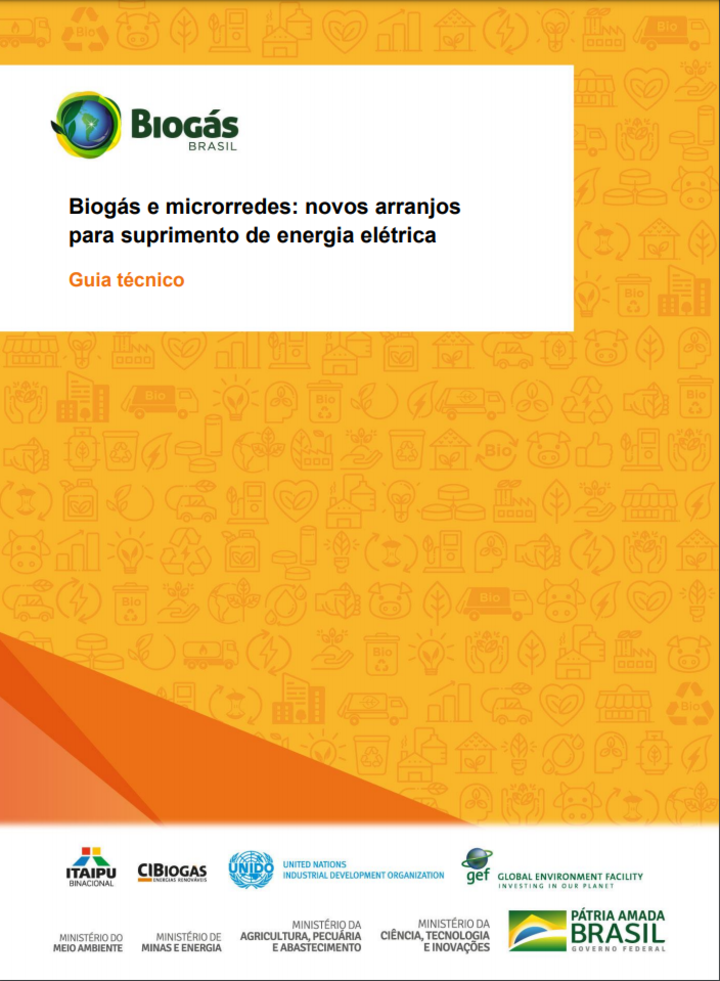 ESPAÑOL
Biogás y microrredes: nuevos acuerdos para el suministro de electricidad
Esta publicación presenta un nuevo tipo de acuerdo para ampliar el abanico de oportunidades de aplicación de la energía a partir del biogás y aportar información relacionada con los procedimientos operativos necesarios.
En colaboración con: CIBiogás.
Esta publicación sólo está disponible en portugués. Para leerla, haga clic aquí.
ENGLISH
Biogas and microgrids: new arrangements for electricity supply
This publication presents a new type of arrangement in order to expand the range of opportunities for energy application from biogas and contribute with information related to the necessary operational procedures.
In partnership with: CIBiogás.
This publication is only available in Portuguese. To read it, click here.
Attached files
Biogás e microrredes: novos arranj...