Tools
Biblioteca de legislación sobre biogás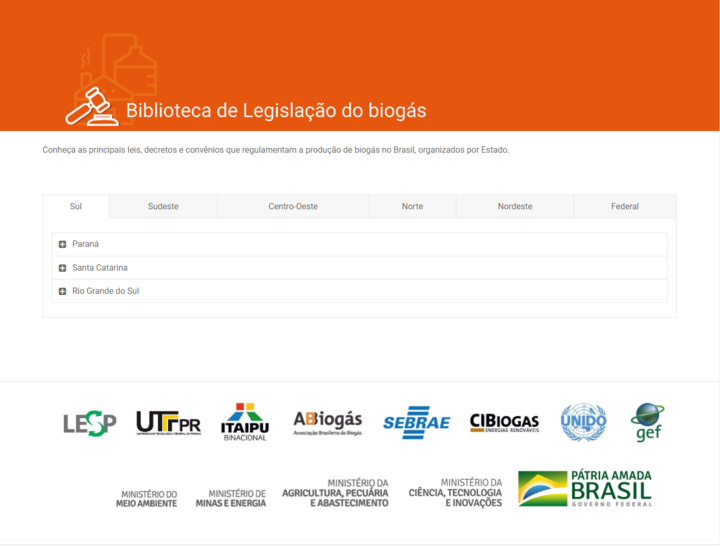 ESPAÑOL
Biblioteca de legislación sobre biogás
La biblioteca virtual contiene las principales leyes, decretos y acuerdos que regulan la producción de biogás en Brasil, organizados por estado.
En colaboración con: SEBRAE.
La herramienta solo se encuentra disponible en portugués. Para visitar la biblioteca, haga clic aquí.
ENGLISH
Biogas Legislation Library

This virtual library containing the main laws, decrees and agreements that regulate the production of biogas in Brazil, organized by state.
In partnership with: SEBRAE.
This tool is only available in Portuguese. To access it, click here.