News
Brazilian businesswoman is selected by public bidding for international investments in biogas sector
Danieli Andrea Rambo, 33, is renowned in the Brazilian biogas sector for best environmental practices and innovation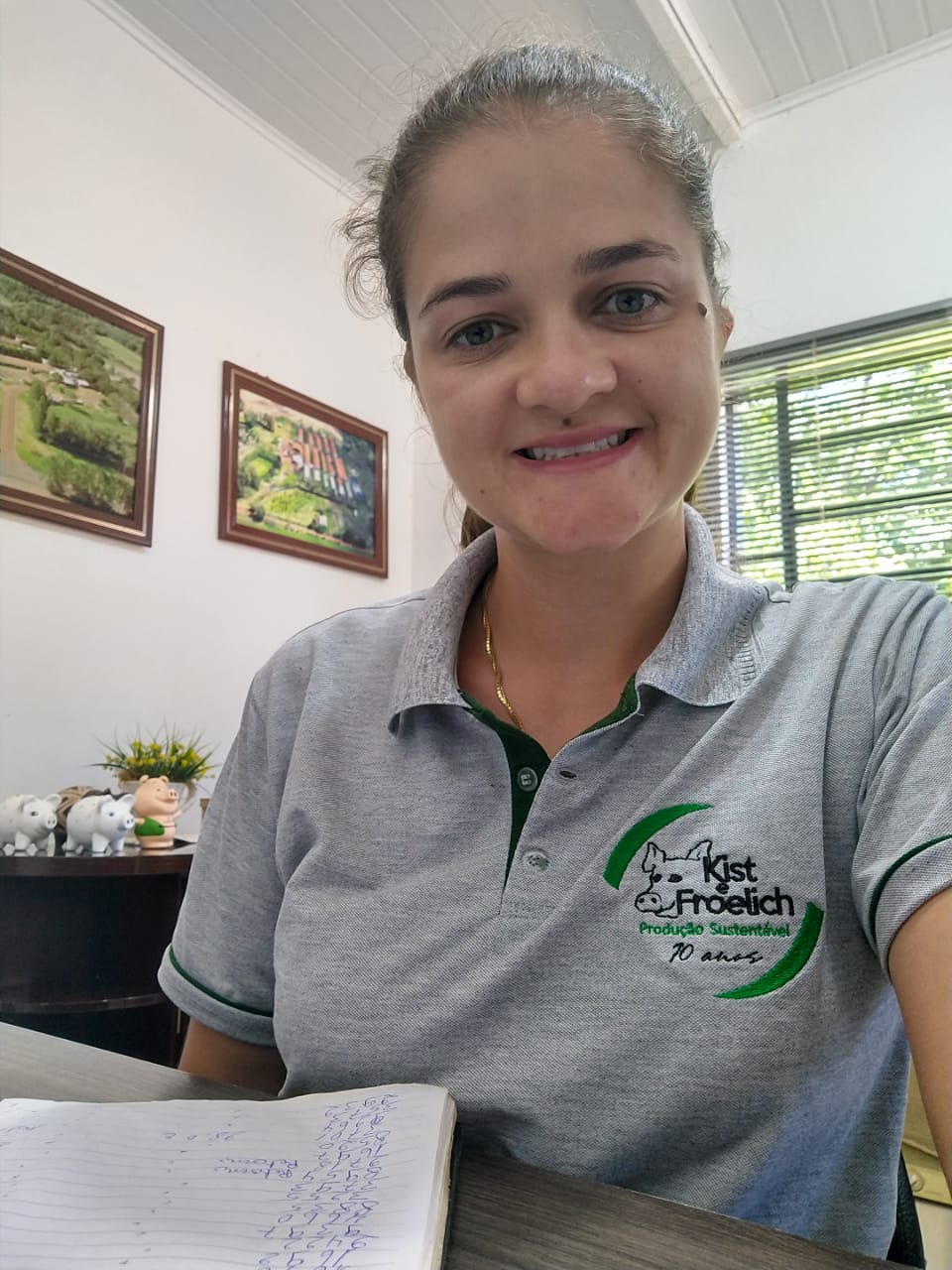 Public bidding offered by the Brazil GEF Biogas Project – led by the Brazilian Ministry of Science, Technology and Innovations, implemented by UNIDO and financed by GEF – will invest in Danieli's biogas plant to enhance the sustainability of her business
The pig farm Kist and Froelich, located in the southern Brazilian state of Rio Grande do Sul, is a local pioneer in the use of animal-origin organic waste for energy applications. The organic waste produced by the pig farm is used to generate biogas, which is then used to supply the enterprise with electricity. Due to its successful practices in this promising sector, the pig farm was selected by a public bidding for receiving international investments in structural improvements that will enhance its profitability and sustainability.
One of the farm's business partners responsible for this success is Danieli Andrea Rambo, 33. Relatively new to the biogas sector, Danieli has been working since 2017 for the sustainable economic use of her farm's organic waste, using biogas to supply her business with energy and the organic fertilizer generated by this process to feed her crops with nutrients.
"Economically speaking, solar panels, which are very common in this region, could serve us well in terms of energy, but they would not help us with our organic waste management, which can become a problem", says Danieli. "Pig farming produces a lot of waste and can end up polluting the environment. That is why we decided biogas was the best option".
To further modernize their farm, Danieli Andrea Rambo and her business partner, Edson Caitano Kist, decided to compete in a public bidding launched last year by the Brazil GEF Biogas Project, which is led by the Brazilian Ministry of Science, Technology and Innovations, implemented by the United Nations Industrial Development Organization (UNIDO), financed by the Global Environment Facility (GEF) and has the International Center for Renewable Energy (CIBiogas) as its main implementing partner. Their farm was selected by the Project and will now count on investments that will result in new equipment for the biogas plant, and a better process for creating fertilizer out of the substance that is generated by the biogas production process.
"Our goal is to have more energy with a new generator, and to sell good quality fertilizers", Danieli Rambo explains. "After processing, the solid part of the swine manure can be used to fertilize crops, which facilitates the sale of this substance as a product to other farms in the region. And the liquid part of the manure, after processing, can be used to wash the pigsties".
As a successful businesswoman in the Brazilian biogas production sector, Danieli is aware of its challenges in terms of gender equality. "When I worked in the grain sector, it was also a male-dominated work environment. At the farming sector, it is no different: salespeople, technicians, veterinarians, most professionals I encounter everyday are men. It is a very masculine sector. But I am not concerned", she says. "I always work to make people value me as a competent professional, competent entrepreneur. That is my strength as a woman, and that is how I know women will succeed in this sector".
To know more about the Brazil GEF Biogas Project, go to www.gefbiogas.org.br