Grupo de investigación GIATO
Organization
Argentina,
Rosario,
Facultad Regional Rosario
Grupo de investigación GIATO
Organization
Argentina,
Rosario,
Facultad Regional Rosario
Es un grupo interdisciplinario de profesionales que trabajan los procesos de implementación-apropiación de tecnologías (TIC´s y Producción flexible) en organizaciones y empresas de nuestra región.
Su objetivo fundamental es facilitar los procesos de apropiación tecnológica en las organizaciones, optimizando desde los sistemas socio-productivos, culturales específicos que conforman estas, los procesos de negocios integrales de las mismas.
Por apropiación se entiende el proceso integral que posibilita la customización de los sistemas tecnológicos a las demandas específicas de sus ciudadanos/clientes en consonancia con las dinámicas culturales particulares, de las organizaciones y empresas.
Se han realizado misiones internacionales en las cuales se han fortalecido procesos tecnológicos de alto nivel en gobiernos provinciales, estaduales, etc.
El grupo cuenta con una Mención Especial de la Oficina Montevideo de UNESCO, así como con Auspicios de gobiernos locales e internacionales.
SDG-9 Industry Tracker: Explore a country's progress towards achieving industrial development targets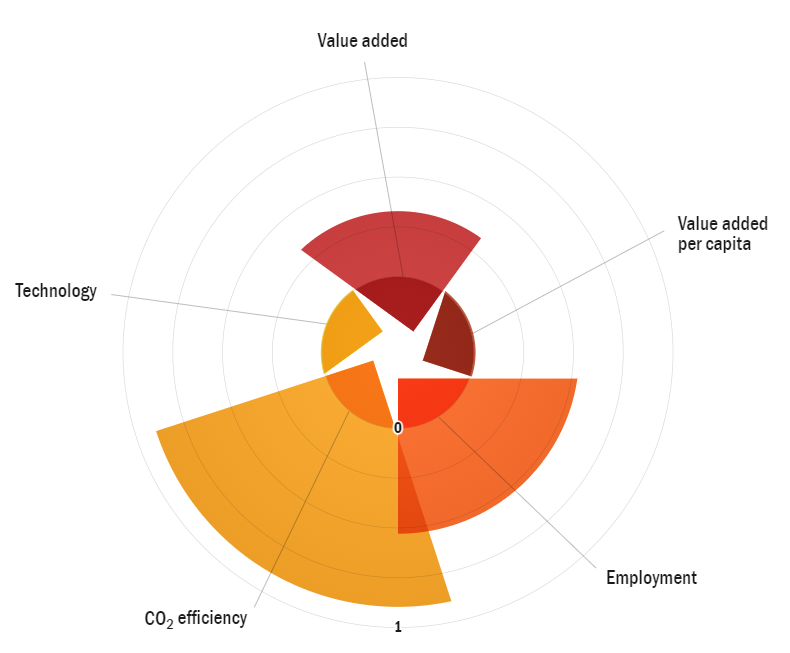 The UNIDO Industrial Analytics Platform is an innovative tool featuring data on select indicators of industrial development and relevant research by leading experts in an accessible format.
GO TO IAP