Tools
Acelerador de energía industrial de la ONUDI
Programs and projects on technical cooperation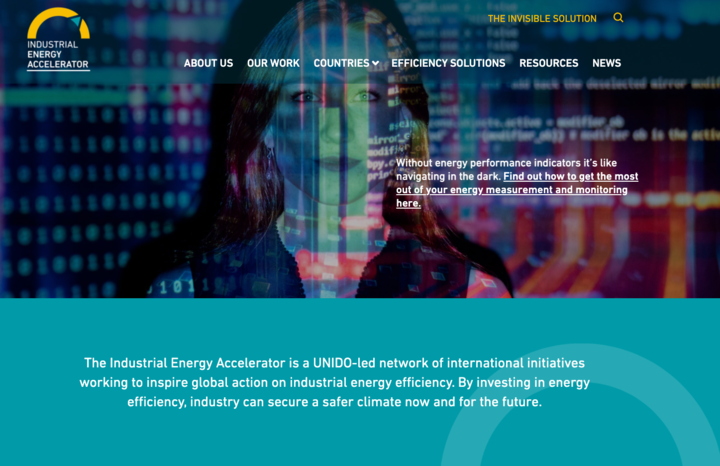 ESPAÑOL

Acelerador de Energía Industrial de la ONUDI
El Acelerador de Energía Industrial trabaja para aumentar la adopción de medidas y tecnologías que impulsen el uso eficiente de la energía. Para ello se diseñan soluciones adaptadas a las necesidades específicas de cada país y se aprovecha lo aprendido para inspirar la acción global en materia de eficiencia energética industrial. 
La red lleva a cabo programas en 12 países que, en conjunto, son responsables de más del 35% del consumo energético mundial. Cada país asociado alberga importantes sectores industriales con un enorme potencial de eficiencia energética.
En colaboración con: SEforALL y Fondo para el Medio Ambiente Mundial (FMAM) .

La página web del programa solo se encuentra disponible en inglés. Para acceder a ella, haga clic aquí.
ENGLISH

UNIDO's Industrial Energy Accelerator
The Industrial Energy Accelerator works to increase the uptake of measures and technology to boost efficient energy use. This involves designing solutions tailored to specific country needs and taking what we learn to inspire global action on industrial energy efficiency.
The network operates programmes in 12 countries which are collectively responsible for over 35 per cent of the world's energy consumption. Each partner country is home to significant industrial sectors with huge energy efficiency potential.
In partnership with: SEEforALL and GEF.

To access the programme's website click here.