Tools
Plataforma de Promoción de la Tecnología Sostenible - STePP
Public-private partnerships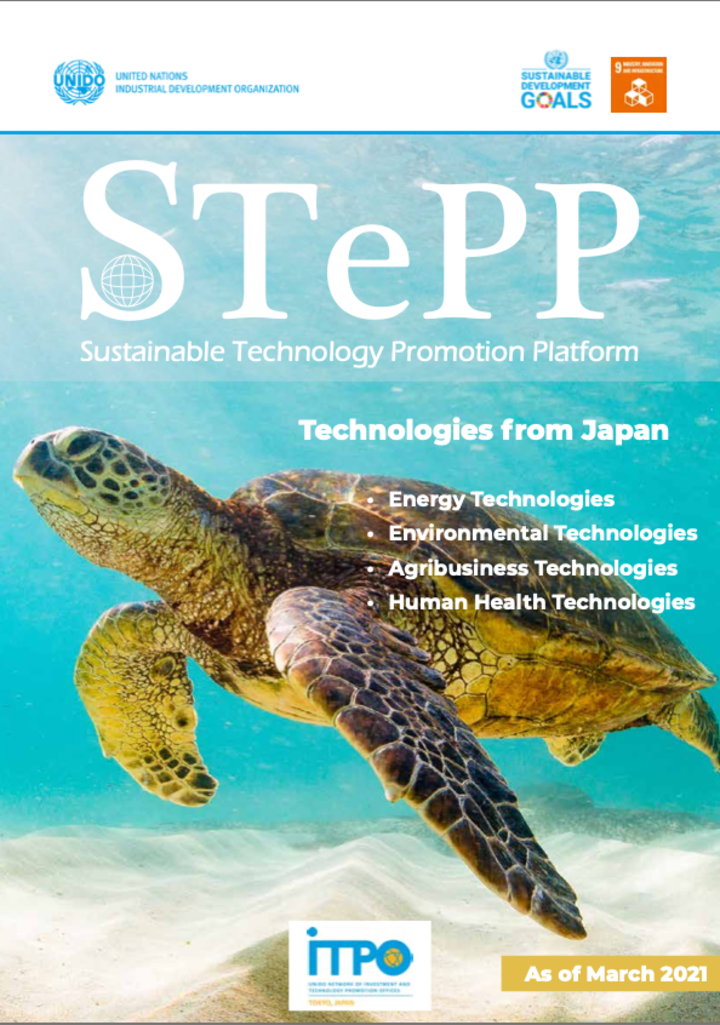 ESPAÑOL
Plataforma de Promoción de la Tecnología Sostenible
La Plataforma de Promoción de la Tecnología Sostenible (STePP, por sus siglas en inglés) de la ONUDI y la Oficina de Promoción de Inversiones y Tecnología de Tokio (ITPO Tokyo) está diseñada para compartir información sobre las tecnologías japonesas que contribuyen a la industrialización sostenible, con el fin de promover la transferencia de dichas tecnologías a los países en desarrollo y emergentes. STePP registra las tecnologías en cuatro categorías: Energía, Medio Ambiente, Agroindustria y Salud Humana.
La información sobre STePP solo se encuentra disponible en inglés. Para leer el catálogo sobre tecnologías japonesas seleccionadas, haga clic aquí.
ENGLISH
Sustainable Technology Promotion Platform (STePP)
UNIDO ITPO Tokyo's Sustainable Technology Promotion Platform (STePP) is designed to share information on Japanese technologies that contribute to sustainable industrialization, in order to promote the transfer of such technologies to developing and emerging countries. STePP registers technologies in four large categories: Energy, Environment, Agribusiness and Human Health.
To read the brochure on selected sound and productive Japanese technologies, click here.