Tools
INFORME TÉCNICO ANÁLISIS DE PATENTES - MEJORA DE LA PRODUCTIVIDAD EN EL SECTOR DE LA BICICLETA EN LA INDIA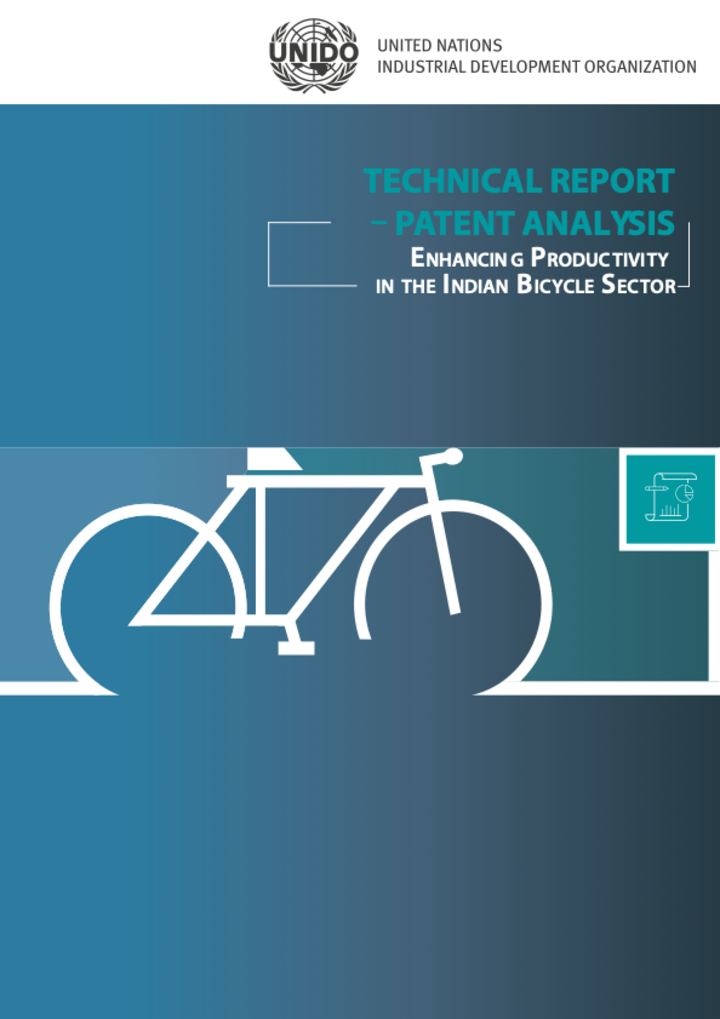 ESPAÑOL
INFORME TÉCNICO ANÁLISIS DE PATENTES - MEJORA DE LA PRODUCTIVIDAD EN EL SECTOR DE LA BICICLETA EN LA INDIA
El objetivo de este informe es proporcionar una visión general de las solicitudes de patentes relacionadas con las bicicletas presentadas y publicadas en cinco jurisdicciones que abarcan un período de diez años. El informe pretende investigar las tendencias de la actividad de patentes relacionadas con las tecnologías utilizadas en la fabricación de bicicletas y sus principales piezas. El estudio destaca el escenario global de la actividad de patentes en el sector de la bicicleta y luego se reduce a destacar las tendencias en cinco países principales productores de bicicletas: China, Taiwán, Corea, Japón e India.
La publicación se encuentra disponible solo en inglés. Para leerla, haga clic aquí.
ENGLISH
TECHNICAL REPORT PATENT ANALYSIS - ENHANCING PRODUCTIVITY IN THE INDIAN BICYCLE SECTOR
The purpose of this report is to provide an overview of bicycle-related patent applica- tions filed and published in five jurisdictions covering a period of ten years. The report aims to investigate the trends in patenting activity related to technologies used in man- ufacturing bicycles and their major parts. The study highlights the global scenario of the patenting activity in the bicycle sector and then narrows down to highlight trends in five major bicycle-producing countries: China, Taiwan, Korea, Japan and India.
To read the publication, click here.
Attached files
TECHNICAL REPORT PATENT ANALYSIS