Tools
Programa de incubación residencial BLOOM Cleantech
Programs and projects on technical cooperation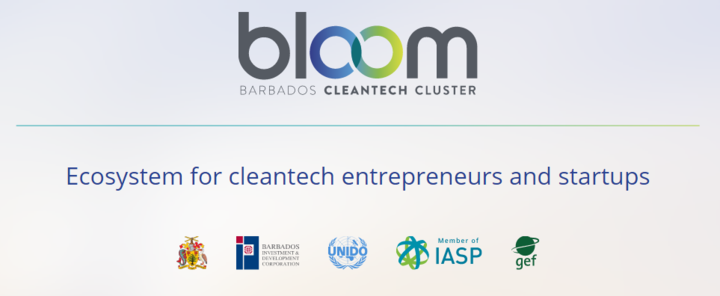 ESPAÑOL
Programa de incubación residencial BLOOM Cleantech
BLOOM se establece en colaboración con el Ministerio de Negocios Internacionales e Industria (MIBI) y la asistencia técnica de la Organización de las Naciones Unidas para el Desarrollo Industrial (ONUDI). El proyecto pretende aumentar la participación de las empresas de Barbados en las cadenas de valor mundiales en expansión de la fabricación y el servicio de energía sostenible. BLOOM forma parte del Programa Regional de Clústeres de Tecnologías Limpias de la ONUDI en el marco del (GN-SEC).
En colaboración con: MIBI.
La página web solo se encuentra disponible en inglés. Para acceder a ella, haga clic aquí.

ENGLISH
BLOOM Cleantech Residential Incubation Programme
BLOOM is being established in partnership with the Ministry of International Business and Industry (MIBI) and technical assistance of the United Nations Industrial Development Organization (UNIDO). The project aims to increase the participation of Barbadian businesses in the expanding global value chains of sustainable energy manufacturing and servicing. BLOOM is part of UNIDO´s Regional Cleantech Cluster Program under the (GN-SEC).
In partnership with: MIBI
To access the website, click here.