Tools
GEF GOLD+ Bolivia: Fortalecimiento de la formalización y reducción del mercurio en la minería de oro artesanal y en pequeña escala (MAPE) en el Estado Plurinacional de Bolivia
Programs and projects on technical cooperation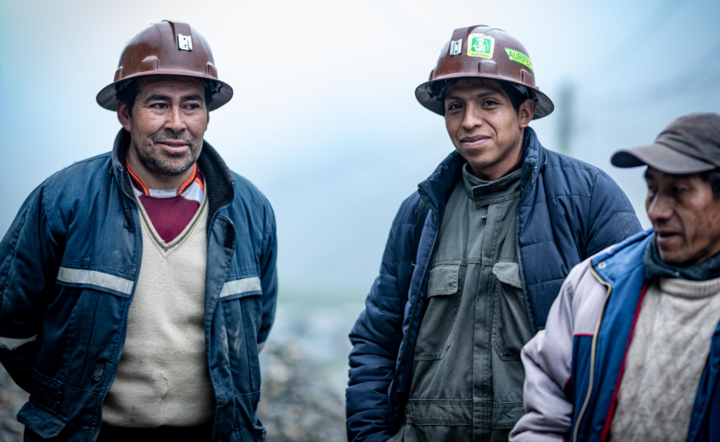 ESPAÑOL

GEF GOLD+ Bolivia: Fortalecimiento de la formalización y reducción del mercurio en la minería de oro artesanal y en pequeña escala (MAPE) en el Estado Plurinacional de Bolivia

Debido a la gran importancia del Programa PlanetGOLD para el País, el 13 de Agosto del 2021, se realizó el Taller de Inicio (Virtual) del Proyecto, donde se tuvo la importante participación del Ministro de Minería – Sr. Fernando Oropeza y Ministra de Medio Ambiente – Sra Maria Elva Pinckert, Viceministro de Medio Ambiente – Sr. Alfredy Alvarez, así como también, la participación de la Coordinadora Residente del Sistema de Naciones Unidas en Bolivia – Susana Sottoli.
Este proyecto se encuentra en la Fase Preparatoria y se estima que en el segundo semestre del 2021 se apruebe el presupuesto final (aproximadamente USD 6.8 millones) para su implementación, siendo el proyecto más grande en ONUDI Bolivia por su presupuesto y los grandes impactos y resultados que tendrá en beneficio de todas y todos los bolivianos, principalmente en el sector de la Mineria Artesanal y a Pequeña Escala en Bolivia.

La página web solo se encuentra disponible en inglés. Para acceder a ella , haga clic aquí.

ENGLISH

GEF GOLD+ Bolivia: Enhancing the formalization and mercury reduction in artisanal and small scale gold mining (ASGM) in the Plurinational State of Bolivia
The Government of the Plurinational State of Bolivia, the United Nations Industrial Development Organization (UNIDO) and the Inter-Institutional Working Group on Responsible Gold launched virtually the preparatory phase of the concept ''Global Opportunities for the Long-term Development of the Artisanal and Small-scale Gold Mining Sector (ASGM)''.

The inception meeting (13/August/2020) of the preparatory phase of the project focusing on artisanal and small-scale gold mining (ASGM) took place virtually with the objective of raising awareness among the national, regional and international stakeholders as well as encouraging participation during the project formulation.
To access the programme's website, click here.
Attached files
child project concept_bolivia (id ...