Tools
Red Mundial para la Producción Limpia y Eficiente de Recursos (RECPnet)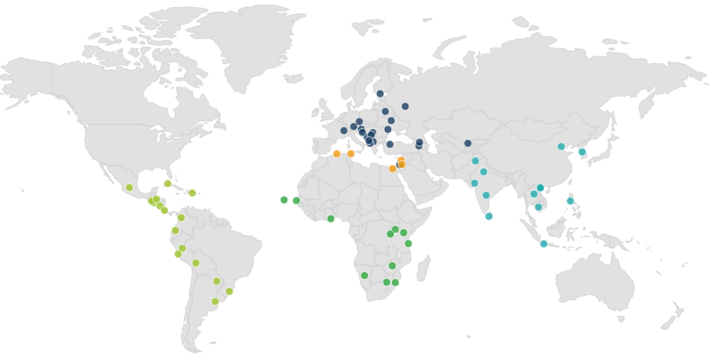 ESPAÑOL

Red Mundial para la Producción Limpia y Eficiente de Recursos (RECPnet)

El objetivo principal de RECPnet es contribuir al desarrollo, aplicación, adaptación, ampliación e integración eficaces de los conceptos, métodos, políticas, prácticas y tecnologías de RECP en las economías en desarrollo y en transición. Además, RECPnet pretende facilitar la colaboración Norte-Sur, Sur-Sur y Sur-Norte-Sur, incluida la transferencia de conocimientos, experiencias y tecnologías relacionados con la RECP.

En colaboración con: UNEP, SECO.

La página web solo se encuentra disponible en inglés. Para acceder a ella , haga clic aquí.

ENGLISH

Global Network for Resource Efficient and Cleaner Production (RECPnet)

The primary objective of RECPnet is to contribute to the effective and efficient development, application, adaptation, scaling up and mainstreaming of RECP concepts, methods, policies, practices and technologies in developing and transition economies. Additionally, RECPnet aims to facilitate North-South, South-South and South-North-South collaboration, including the transfer of RECP-relevant knowledge, experiences and technologies.

In partnership with: UNEP, SECO.
To access the website, click here.