Tools
Enfoque simplificado para estimar los impactos de la generación de electricidad (SIMPACTS)
Technology and skills development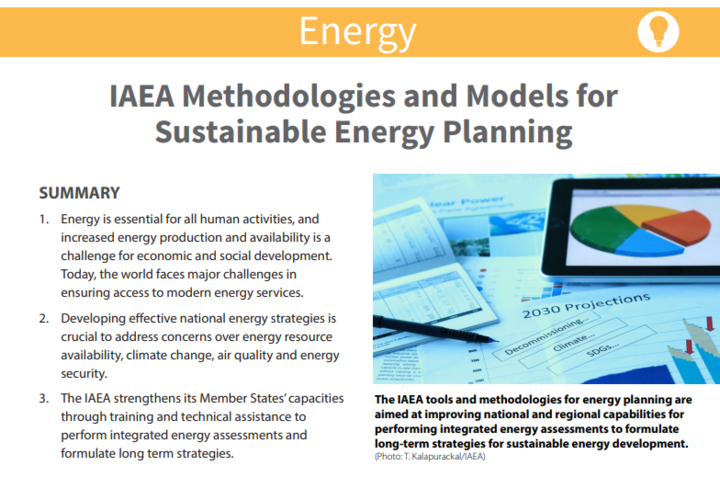 ESPAÑOL
Enfoque simplificado para estimar los impactos de la generación de electricidad (SIMPACTS)
SIMPACTS, por sus siglas en inglés, estima y cuantifica los impactos sanitarios y medioambientales y los costes externos de las tecnologías de generación de electricidad. Esta herramienta es especialmente útil para los análisis comparativos de la generación de electricidad fósil, nuclear e hidráulica, la ubicación de centrales nucleares o la determinación de la rentabilidad de las políticas de mitigación ambiental.
Las herramientas y metodologías de planificación energética del OIEA, así como la formación sobre su uso, están disponibles previa solicitud. Para más información, póngase en contacto con [email protected] .
Para más información en inglés, haga clic aquí.
ENGLISH
Simplified Approach for Estimating Impacts of Electricity Generation (SIMPACTS)
SIMPACTS estimates and quantifies the health and environmental impacts and external costs of electricity generation technologies. This tool is particularly useful for comparative analyses of fossil, nuclear and hydro electricity generation, siting of nuclear power plants or determining the cost effectiveness of environmental mitigation policies.
The IAEA's energy planning tools and methodologies, as well as training on how to use them, are available upon request. For further information, please contact: [email protected] .
For more information, click here.
Attached files
Methodologies and Models for Susta...