Tools
Estudio de Balance Energético (EBS)
Technology and skills development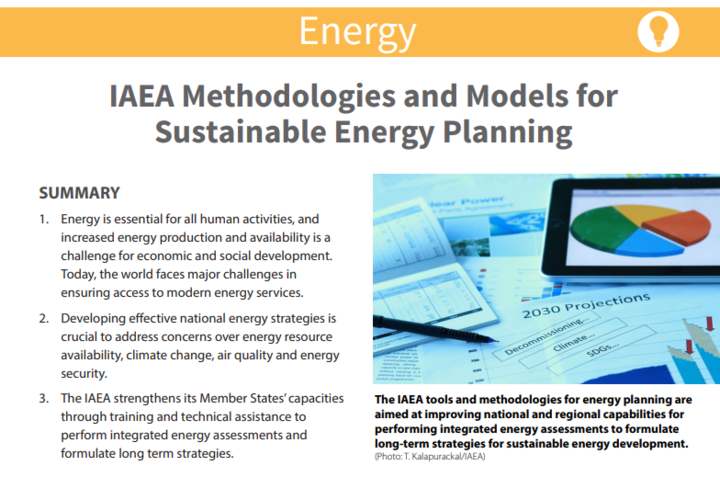 ESPAÑOL
Estudio de Balance Energético (EBS)
EBS, por sus siglas en inglés, proporciona un marco sistemático para organizar los datos de las estadísticas energéticas sobre la producción, la importación, la exportación, la transformación y el uso de diferentes productos energéticos. Esta herramienta se utiliza para familiarizar a los profesionales de la energía, analistas y planificadores con las estadísticas energéticas básicas y su terminología, así como con los datos necesarios para la planificación energética.
Las herramientas y metodologías de planificación energética del OIEA, así como la formación sobre su uso, están disponibles bajo petición. Para más información, póngase en contacto con [email protected] .
Para más información en inglés, haga clic aquí.
ENGLISH
Energy Balance Studio (EBS)
EBS provides a systematic framework for organizing energy statistics data on the production, import, export, transformation and use of different energy products. This tool is used to familiarize energy professionals, analyst and planners with basic energy statistics and its terminology as well as the data needed for energy planning.
The IAEA's energy planning tools and methodologies, as well as training on how to use them, are available upon request. For further information, please contact: [email protected] .
For more information, click here.
Attached files
Methodologies and Models for Susta...