Tools
Apoyar la promoción de prácticas de economía circular en la cadena de valor del plástico de un solo uso
Programs and projects on technical cooperation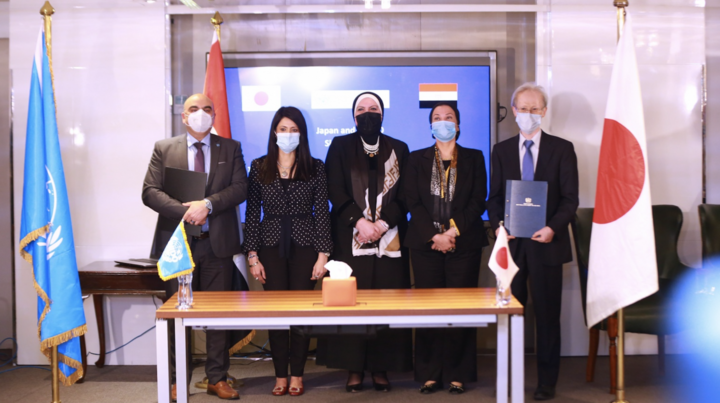 ESPAÑOL
Apoyar la promoción de prácticas de economía circular en la cadena de valor del plástico de un solo uso
El proyecto apoyará la iniciativa del Gobierno de Egipto para reducir los residuos plásticos que se filtran al medio ambiente, en particular examinando la etapa de diseño de productos de plástico de un solo uso, incluidos los envases. Sobre prácticas de economía circular, promoverá las prácticas de diseño ecológico en la industria y alentará la adopción de materiales, productos y procesos de producción más ecológicos o tecnologías más ecológicas, así como modelos comerciales más ecológicos, con el apoyo de políticas, regulaciones o herramientas económicas habilitantes, al tiempo que se minimiza cualquier impacto adverso en la industria.

La página web solo se encuentra disponible en inglés. Para acceder a ella, haga clic aquí.


ENGLISH
Support the promotion of circular economy practices in the single-use plastic value chain
The project will support the Government of Egypt's initiative to reduce plastic waste leaking into the environment, in particular by examining the design stage of single-use plastic products, including packaging. On circular economy practices, it will promote eco-design practices in industry and encourage the adoption of greener materials, products and production processes or greener technologies, as well as greener business models, supported by enabling policies, regulations or economic tools, while minimizing any adverse impacts on industry.

To access the website, click here.