Tools
Programa de demostración regional de producción más limpia y eficiente en el uso de los recursos (RECP) para la región de la vecindad oriental (EaP) de la Unión Europea
Programs and projects on technical cooperation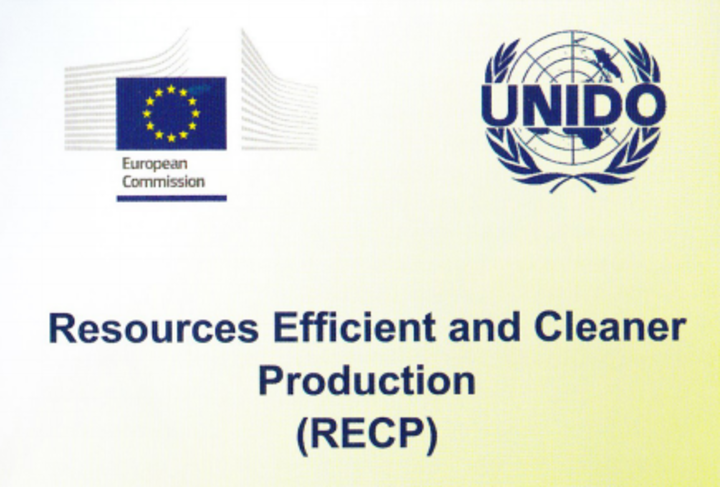 ESPAÑOL
Programa de demostración regional de producción más limpia y eficiente en el uso de los recursos (RECP) para la región de la vecindad oriental (EaP) de la Unión Europea
Producción más limpia y eficiente en el uso de recursos (RECP) aplica enfoques ambientales preventivos probados y conceptos de productividad para los beneficios triples de una productividad mejorada de los recursos (por lo tanto, costos operativos reducidos y uso reducido de materiales, energía y agua), impactos ambientales reducidos (menos desechos, emisiones y contaminación). ) y mejora de la seguridad y salud ocupacional y comunitaria. RECP es una piedra angular del Consumo y Producción Sostenibles (CPS), particularmente en los sectores productivos y manufactureros relacionados. La ONUDI ha adquirido una valiosa experiencia en la implementación de RECP en la región de la Vecindad Oriental (EaP), particularmente en Ucrania y la República de Moldava.

La página web solo se encuentra disponible en inglés. Para acceder a ella, haga clic aquí.


ENGLISH
Regional Resource Efficient and Cleaner Production (RECP) demonstration programme for the European Union's Eastern Neighbourhood (EaP) Region
Resource Efficient and Cleaner Production (RECP) applies proven preventive environmental approaches and productivity concepts for the triple benefits of improved resource productivity (thus reduced operating costs and reduced use of materials, energy and water), reduced environmental impacts (less waste, emissions and pollution). ) and improved occupational and community health and safety. RECP is a cornerstone of Sustainable Consumption and Production (SCP), particularly in the related production and manufacturing sectors. UNIDO has gained valuable experience in the implementation of RECP in the Eastern Neighborhood (EaP) region, particularly in Ukraine and the Republic of Moldova.

To access the website, click here.
Attached files
national team recp project leaflet...