Tools
Conduciendo hacia la circularidad: Conferencia Internacional sobre Economía Circular en las Industrias Automovilísticas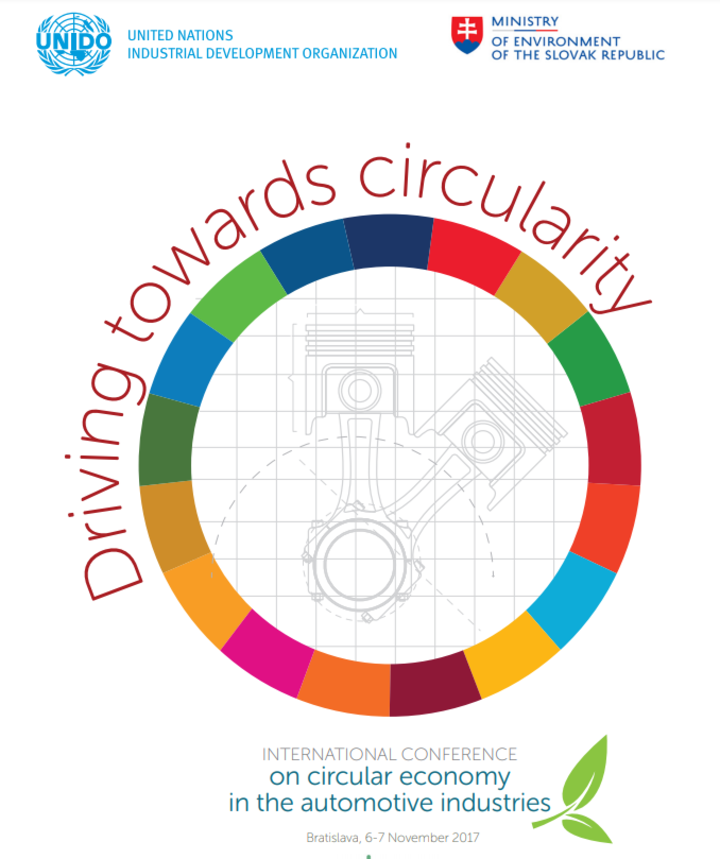 ESPAÑOL
Conduciendo hacia la circularidad: Conferencia Internacional sobre Economía Circular en la Industria del Automóvil
La industria de la automoción es una industria grande y muy técnica, que crea productos complejos con muchos componentes. Es una fuente importante de puestos de trabajo; sólo en Europa, la industria da trabajo a 12 millones de personas, además de representar el 4% del PIB de la Unión Europea. En Eslovaquia, la industria representa casi el 43% de la producción industrial total, y en 2015 y 2016, Eslovaquia produjo más de un millón de coches.
Hoy en día, con el aumento de la normativa medioambiental, la industria del automóvil es un lugar de enormes y rápidos cambios. ¿Tendremos que cambiar la industria para proteger el medio ambiente a expensas del empleo o del éxito comercial?
Este documento destaca el papel de la economía circular en las industrias automovilísticas, basándose en las actas de la conferencia.
ENGLISH

Driving towards Circularity: International Conference on Circular Economy in Automotive Industries

The automotive industry is a large, highly technical industry, that creates complex products with many components. It is a significant source of jobs; in Europe alone the industry provides jobs for 12 million people, as well as accounting for 4 per cent of the GDP of the European Union. In Slovakia, the industry represents almost 43 per cent of total industrial production, and in 2015 and 2016, Slovakia produced over a million cars.
Today, with increasing environmental regulations, the automotive industry is a site of enormous, rapid change. Will we have to change industry to protect the environment at the expense of jobs or commercial success?
This paper highlights the role of the circular economy in automotive industries, based on the proceedings from the conference.
Attached files
Driving towards Circularity: Inter...