Tools
Libro sobre el arrendamiento químico
Technology and skills development
Programs and projects on technical cooperation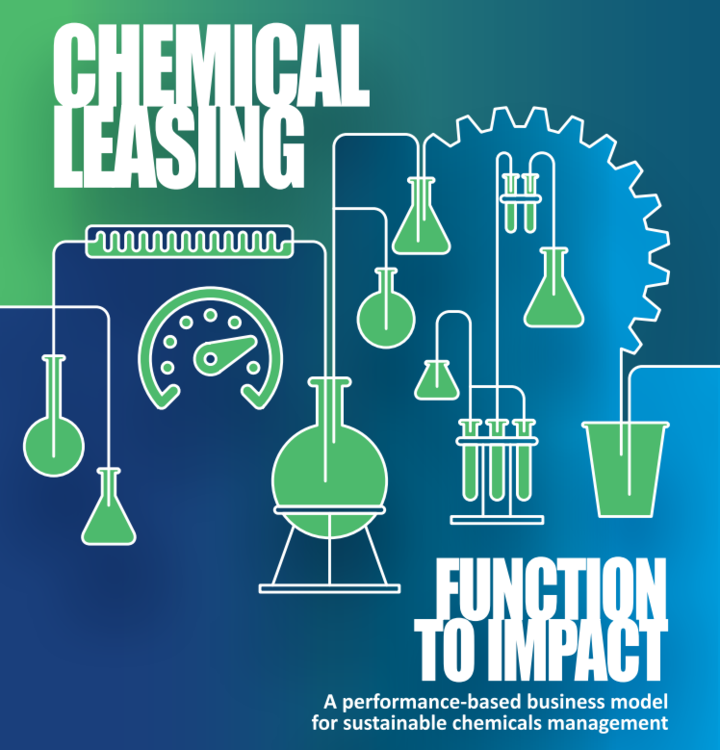 ESPAÑOL
Libro sobre el arrendamiento químico
Esta publicación es una colección única de ideas, mejores prácticas y ejemplos reales de cómo el sector privado, la sociedad en general y el medio ambiente pueden beneficiarse del enfoque empresarial sostenible, el Chemical Leasing.
Las empresas se enfrentan a crecientes retos económicos, medioambientales y sociales. Tienen que hacer frente a un entorno empresarial que cambia cada vez más rápido, deben cumplir con normativas medioambientales cada vez más estrictas y tienen que responder a las exigencias cada vez mayores que les plantean el público, sus clientes y sus cadenas de suministro. Nuevas mentalidades, enfoques y herramientas innovadoras, nuevas habilidades, modelos de negocio sostenibles: las empresas necesitan todo esto si quieren seguir teniendo éxito en las próximas décadas. Uno de los nuevos enfoques de los que disponen es el modelo de negocio basado en el rendimiento del Chemical Leasing, que sigue la idea de la Economía Circular.
Este libro está escrito por profesionales para profesionales. Ofrece artículos, ideas y nuevos enfoques sobre cómo utilizar mejor los productos químicos. Presenta la amplia gama de enfoques que hay sobre el tema. Está diseñado para ser un libro de referencia que los lectores puedan consultar siempre.
ENGLISH
Chemical Leasing Book
This publication is a unique collection of insights, best practices and real examples of how the private sector, society at large, and the environment can benefit from the sustainable business approach, Chemical Leasing.
Companies are facing increasing economic, environmental and social challenges. They have to cope with an ever more rapidly changing business environment, they must comply with ever stricter environmental regulations, they have to respond to ever more demands made of them by the public, their customers and their supply chains. New mind-sets, innovative approaches and tools, new skills, sustain-able business models – companies need all of these if they wish to continue to be successful in the decades to come. One of the new approaches available to them is the performance-based business model of Chemical Leasing that follows the idea of Circular Economy.
This book is written by practitioners for practitioners. It provides articles, insights and new ideas on how to better use chemicals. It presents the broad range of approaches which there are to the topic. It is designed to be a reference book which readers can always consult.