Tools
Cooperación Industrial Sur-Sur y Triangular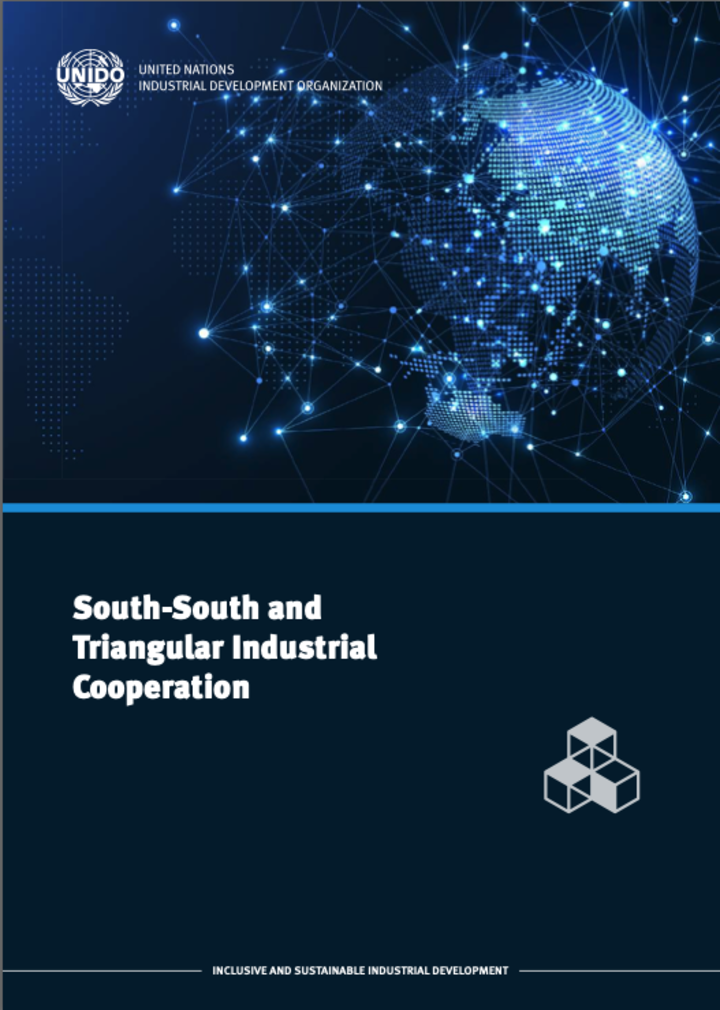 ESPAÑOL
Cooperación industrial Sur-Sur y triangular
La Organización de las Naciones Unidas para el Desarrollo Industrial (ONUDI) ha lanzado en 2021 una nueva publicación sobre el trabajo de la Organización en el área de la cooperación industrial Sur-Sur y triangular (SSTIC, por sus siglas en inglés). La publicación presenta 16 proyectos y buenas prácticas que pueden reproducirse y ampliarse y ofrece una muestra representativa de las actividades de SSTIC de la ONUDI dentro de las cuatro áreas prioritarias del desarrollo industrial inclusivo y sostenible: creación de prosperidad compartida, fomento de la competitividad económica, salvaguardia del medio ambiente y fortalecimiento de los conocimientos y las instituciones.
La publicación solo se encuentra disponible en inglés. Para leerla, haga clic aquí.
ENGLISH
South-South and Triangular Industrial Cooperation
The United Nations Industrial Development Organization (UNIDO) has released in 2021 a new publication on the Organization's work in the area of South-South and triangular industrial cooperation (SSTIC). The publication features 16 projects and good practices that can be replicated and scaled up and provides a representative cross-section of UNIDO's SSTIC activities within the four priority areas of inclusive and sustainable industrial development: creating shared prosperity; advancing economic competitiveness; safeguarding the environment; and strengthening knowledge and institutions.
To read the publication, click here.
Attached files
South-South and Triangular Industr...