Tools
Centro y Red de Tecnología del Clima (CTCN)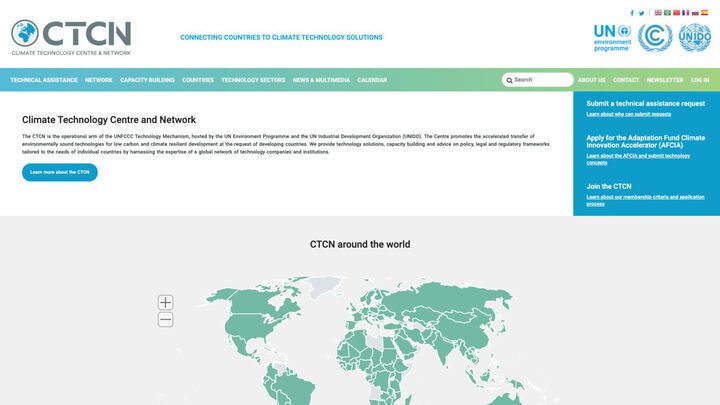 ESPAÑOL
Centro y Red de Tecnología del Clima (CTCN)
El Centro promueve la transferencia acelerada de tecnologías ecológicas para un desarrollo bajo en carbono y resiliente al clima a petición de los países en desarrollo. Ofrece soluciones tecnológicas, desarrollo de capacidades y asesoramiento sobre marcos políticos, jurídicos y normativos adaptados a las necesidades de cada país, aprovechando la experiencia de una red mundial de empresas e instituciones tecnológicas.
En colaboración con: Programa de las Naciones Unidas para el Medio Ambiente (PNUMA) y Convención Marco de las Naciones Unidas sobre el Cambio Climático (CMNUCC).
Para acceder al CTCN, haga clic aquí.
ENGLISH
Climate Technology Centre and Network (CTCN)
The Centre promotes the accelerated transfer of environmentally sound technologies for low carbon and climate resilient development at the request of developing countries. It provides technology solutions, capacity building and advice on policy, legal and regulatory frameworks tailored to the needs of individual countries by harnessing the expertise of a global network of technology companies and institutions.
In partnership with: United Nations Environment Programme (UNEP) and United Nations Framework Convention on Climate Change (UNFCCC).
To access the CTCN, click here.